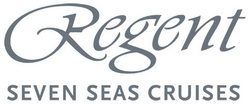 Fort Lauderdale, FL. (Vocus) December 11, 2008
http://www.RSSC.com) today announced details of the 2010 World Cruise of its flagship, the 700-guest all-suite, all-balcony Seven Seas Voyager. This dramatic global circumnavigation will be the line's tenth World Cruise.
"We are happy to announce this ultimate travel experience," said Mark Conroy, president of RSSC. "This is truly the best way to see the world – from the luxury of a medium-sized ship sailing in the company of just hundreds of fellow world travelers. We are very proud to be offering our tenth World Cruise and to be at the forefront of luxury world cruising. Our 2010 World Cruise will visit a whole new area of the world for us and be more inclusive than ever."
The 119-night World Cruise departs San Diego on January 14, 2010, after a special gala event on the evening of January 13 featuring an exclusive performance for full World Cruise guests by America's favorite TV comic Jay Leno and rock'n roll icons The Beach Boys.
The cruise can be purchased as a four-month odyssey, or in five shorter segments (or in combinations thereof), as follows:
• January 14-February 6: 23 nights from San Diego to Sydney, Australia, crossing the Pacific Ocean to the Marquesas Islands, Samoa, Fiji, and New Caledonia
• February 6-25: 19 nights from Sydney to Singapore, visiting Eastern and Northern Australia, and Komodo, Bali and Semarang in Indonesia
• February 25-March 11: 14 nights from Singapore to Hong Kong, visiting Brunei, the Philippines, and Shanghai and Xiamen in China
• March 11-April 15: 35 nights from Hong Kong to Cape Town, visiting Vietnam, Thailand, Malaysia, across the Indian Ocean to the Maldives, the Seychelles, Kenya, Zanzibar, and Richards Bay and Durban in South Africa
• April 15-May 12: 28 nights from Cape Town to Fort Lauderdale, visiting Namibia and then, a whole new cruising area for RSSC - Benin, Togo, Ghana, the Gambia and Cape Verde Islands in West Africa, and across the Atlantic Ocean to Barbados, Antigua, Tortola and the Turks and Caicos
Guests wishing to truly circumnavigate the globe can purchase a 16-night pre-World Cruise voyage through the Caribbean and Panama Canal departing December 28, 2009 from Fort Lauderdale to San Diego for a 135-night voyage, returning to Fort Lauderdale on May 12, 2010.
Guests who reside in North America purchasing the full World Cruise will receive an unprecedented array of complimentary benefits, including:
• NEW FOR 2010: Free unlimited shore excursions*
• First Class airfare
• 5% discount and one-category upgrade for past World Cruise guests
• Up to $2,000 Shipboard Credit
• Visas for US and Canadian citizens
• Luggage delivery service
• Commemorative gift
• Exclusive events such as a fashion show in Shanghai, a cocktail reception in Bangkok and a wine tasting in Cape Town
*Free shore excursions are capacity controlled on select tours. Supplement applies on certain tours.
Seven Seas Voyager is a perfect ship for longer cruises. The award-winning suite accommodations offer all guests spacious and luxurious living quarters with private balcony, walk-in closet and marble-appointed bathrooms with separate bathtub and shower stall. This, combined with the stellar service and cuisine of a six-star luxury line, provides the ideal environment for extended voyages.
Reservations for the 2010 World Cruise will open to the public on January 2, 2009. Per-person pricing for the 119-night voyage starts at $69,995.
Entertainment line-up is subject to change.
About Regent Seven Seas Cruises – Regent Seven Seas, a Prestige Cruise Holdings company, operates a fleet of medium-sized luxury cruise ships that visit over 300 ports on all seven continents, including Antarctica. RSSC is consistently rated among the world's top three cruise lines by readers of luxury travel magazines. Travel professionals worldwide voted RSSC the "World's Best Luxury Cruise Line" for the fourth consecutive year as part of the 2007 Travel Weekly Awards and readers of Condé Nast Traveler magazine voted RSSC "World's Best Small-Ship Cruise Line" in 2007. For further information, contact Regent Seven Seas Cruises, 1000 Corporate Drive, Suite 500, Fort Lauderdale, Florida, 33334. For brochures, call toll-free (866) 284-4079; for reservation information call toll-free (800) 285-1835; or visit http://www.RSSC.com
About Prestige Cruise Holdings – Prestige Cruise Holdings (PCH) is a subsidiary of Apollo Management L.P. and the parent corporation of Regent Seven Seas Cruises and Oceania Cruises. Formed in 2007 to manage select assets in Apollo Management's cruise investment portfolio, PCH is led by Chairman and Chief Executive Officer Frank J. Del Rio, the founder of Oceania Cruises. PCH is the market leader in the Upper Premium and Luxury segments of the cruise industry with more than 4,450 berths between the Regent Seven Seas and Oceania Cruises brands, a number the company expects will grow to more than 6,700 berths by 2011.
For more information contact:
Andrew Poulton
Regent Seven Seas Cruises
(800) 477 7500, ext. 7377
Or direct (954) 940 7377
###