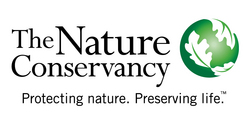 We cannot delay. We can, we must and we will meet the Copenhagen deadline.
Poznan, Poland (Vocus) December 12, 2008
At the close of the United Nations climate negotiations in Poznan, Poland, Duncan Marsh, director of international climate policy at The Nature Conservancy , issued the following statement:
"While the official meetings here in Poznan have done little to move us closer to an agreement in Copenhagen, important steps were taken by governments outside of the negotiating process.
"Developing countries showed they want to take action to lower their emissions and join the global fight against climate change. Brazil, Mexico and Peru, for example, each announced targets to reduce their emissions in the coming years.
"And Environment Ministers from more than a dozen developed and developing nations signed a joint statement calling for Reduced Emissions from Deforestation and Degradation (REDD) to be part of a new global climate agreement in Copenhagen in 2009 - a signal that the political will exists to protect the world's forests and lower annual carbon emissions.
"The table has been set for reaching a deal in Copenhagen. Developing countries have taken a seat. It's time for the United States to take its place at the table.
"The United States must show leadership in passing strong climate legislation and building a new green economy.
"Time is running out and there is still a tremendous amount of work that needs to be done. We will have to work tirelessly over the next year.
"Some have said that during this financial crisis, we cannot afford to act on climate change. But the truth is we cannot afford NOT to take action. With each year, the scientific results become more evident: the longer we wait, the higher the cost and the greater the impacts we will all suffer.
"We cannot delay. We can, we must and we will meet the Copenhagen deadline."
For more information on the Conservancy's climate change efforts, visit http://www.nature.org/initiatives/climatechange/.
The Nature Conservancy is a leading conservation organization working around the world to protect ecologically important lands and waters for nature and people. To date, the Conservancy and its more than one million members have been responsible for the protection of more than 15 million acres in the United States and have helped preserve more than 102 million acres in Latin America, the Caribbean, Asia and the Pacific. Visit The Nature Conservancy on the Web at http://www.nature.org.
Contact
Karen Foerstel
+32 487 319 668 (in Poland)
+917 652-2642 (in US)
# # #