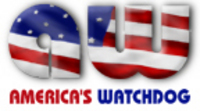 What does peace with Russia & atomic bombs in Iran have to do with cash equivalents?
Washington, DC (PRWEB) December 15, 2008
Americas Watchdog and its Wall Street Fraud Watchdog have been fighting for investors in failed or frozen cash equivalent financial products for 10 months. These include auction rate securities, Schwab Yield Plus, TD Ameritrade's Reserve Yield Plus & Citi Group/Smith Barney's Falcon ASTA & MAT Hedge Fund losses. According to the Wall Street Fraud Watchdog, "if you have these types of investments, you are going to need to fight for your money, by going to arbitration. This will involve work & sacrifice, but it's your money and getting it back will involves effort. On auction rate securities victims, we are now focused on bigger to mid sized regional banks, or brokers who sold auction rate securities to unsuspecting investors, and we want to help them with these, or investors with any type of failed or frozen cash equivalent investment." Investors with failed or frozen cash equivalent type investments can all the Wall Street Fraud Watchdog anytime at 866-714-6466.
Important note to all US investors: "If your stock broker or bank investment advisor will not put in writing that your cash equivalent investment is 100% safe, get out of it, and move to US treasuries. After the Bernard Madoff's confession on December 11th that his $50 billion dollar investment service, was little more than a Ponzi scheme, just exactly how safe is your money?"
Things US & international investors should brace for in 2009, according to Americas Watchdog:

The US real estate residential real estate markets will lose a minimum of 10% more in 2009. The one exception will be California. The group expects California residential real estate prices will drop 15% to 20% in 2009. Why? Because US banks have been lying about the true number of non-performing loans in their portfolios, & California with its over inflated real estate prices stands at the epicenter of the evolution of the 2009 US residential real estate market decline.
Because of crashing US real estate home values, all US states will have lowered property tax revenues. Because of diminished retail sales, all US states will see a dramatic decline in sales tax revenues. "We expect the US unemployment rate to be at least 10% by June of 2009. The net result is lowered state income tax revenues for most states, as well as soaring demands on unemployment insurance. In the opinion of the Wall Street Fraud Watchdog, "this all translates into Municipal Bond failures on a scale never seen before in US history."
International events that could make a difference to the 2009 US/World economy. Two examples, according to Americas Watchdog:

"The US should drop the notion of a missile defense shield in Eastern Europe, that the Russians see as a direct threat to their national security. The world does not need another Cold War, or the hundreds of billions of dollars this would cost the US. If anything, the West, led by the US should embrace the Russian Federation & do everything possible to improve & expand good relations. This includes not putting missiles on Russian borders. If the Russians would like assistance in cleaning up their stock markets, the Wall Street Fraud Watchdog will help assemble the best securities law firms in the world to make this happen." In saying this, the Wall Street Fraud Watchdog acknowledges that, "the US Stock Market is corrupt, the US Securities & Exchange Commission is a joke, and the US bond rating agencies up until recently have been really stupid, & negligent." One possible way to start this new atmosphere in Russian-US-Western relations would be a religious celebration with the Russian, Greek and all orthodox Christian faiths, along with the Roman Catholic Pope in Moscow. This could be a global monumental event, that could open up endless possibilities for the world, and peace, says Americas Watchdog.
"Iran with nuclear weapons is an unacceptable reality for the world. If Iran were to get an atomic bomb, it could force nations like Saudi Arabia, Egypt & other nations to do the same thing. Further, an Iranian atomic bomb could split the middle east into Sunni & Shiite factions; potentially ripping Iraq apart, and forcing Syria, Saudi Arabia & Egypt into military alliances, that would do little more than further destabilize the region. The cost for this would be higher energy prices, for a world, that cannot afford higher energy prices in today's global economic climate. For those who do not understand this, Iranians are Persians; not Arabs. "These two groups have no love lost for each other," says Americas Watchdog.
Question: "What does peace with Russia & atomic bombs in Iran have to do with cash equivalents?"
Answer: "Global instability has everything to do with financial markets. Russia is a major player in the global economy. We do not need a new expensive cold war, that could further damage global financial markets, or put additional strains on US taxpayers. Nor do world financial markets need a lunatic Iranian President, armed with atomic bombs, threatening his neighbors, with total destruction. For the global economies & financial markets to recover, energy prices need to be stable & there needs to be peace in the Middle East."
The Wall Street Fraud Watchdog thinks that US economy in 2009 will be the final act in a drama that started two decades ago in the US, when US banks, and financial institutions started handing out credit, like it was heroin. According to the group, "you cannot finance your lifestyle on a credit card, and tragically tens of millions of Americans built their lifestyles on a line of credit, never really thinking at some point in time, the bar tab would come due. Wall Street had the exact same mentality. It is for this reason we are in the epic mess we are in today, up to, and including auction rate securities. Which was little more than a Ponzi scheme, that ultimately would, and did fail."
Individuals or institutions that are a victim of the auction rate securities con job, or a victim of a frozen or failed cash equivalent, can call the Wall Street Fraud Watchdog anytime at 866-714-6466 or visit their web site at Http://WallStreetFraudWatchdog.com
Americas Watchdog and its Wall Street Fraud Watchdog are all about US and international investor protection and integrity, on the part of Wall Street and financial institutions.
###