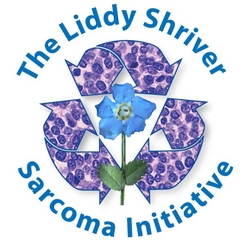 Ossining, NY (PRWEB) December 15, 2008
This week, the Liddy Shriver Sarcoma Initiative introduced a comprehensive website to serve the global community affected by sarcoma, a rare cancer. The new SarcomaHelp.org became available on Monday, following months of work behind the scenes by volunteers.
Among the features of the new site are more than 50 videos from doctors and nurses discussing current trends in diagnosis, treatment, and research. Many of the videos offer practical tips and guidance from professionals who have worked with sarcoma for decades.
The website is structured around three "centers" - the Sarcoma Learning Center, the Clinical Trials Learning Center, and the Research Center. These centers provide peer-reviewed articles and opinion pieces about current issues and topics in sarcoma.
The Sarcoma Learning Center is geared toward the education and support of patients, caregivers, families, doctors and nurses. The Clinical Trials Learning Center contains a unique set of searchable listings of clinical trials for patients with a variety of sarcomas, as well as resources for patients considering clinical trials. The Research Center is composed of articles and videos about some of the most exciting avenues of research into sarcomas.
Much of the information at SarcomaHelp.org comes from the Electronic Sarcoma Update Newsletter (ESUN), a bi-monthly, peer reviewed publication of the Liddy Shriver Sarcoma Initiative. The latest issue of ESUN, as well as past issues, can be found on the new website.
Additional site resources include "Journeys in Sarcoma" where patients and their loved-ones have chosen to share their experiences through poetry, prose and art. The Team Sarcoma Initiative, a growing international movement that was started by the Liddy Shriver Sarcoma Initiative, is also featured on the site.
Visitors of SarcomaHelp.org are invited to interact using social networking, to print articles to discuss with their patients or physicians, to subscribe to ESUN, or to send feedback about the site.
Sarcoma is a cancer of the connective tissues, such as nerves, muscles and bones. It can arise anywhere in the body and is frequently hidden deep in the limbs. Sarcomas account for 15-20% of childhood cancer diagnoses and about 1% of adult cancer diagnoses, and they are often misdiagnosed. Many sarcomas resist current treatments.
The Liddy Shriver Sarcoma Initiative is an all-volunteer organization dedicated to improving the quality of life for people dealing with sarcoma. In addition to providing education and support, the Initiative has awarded and co-funded over $812,000 in peer-reviewed research grants to date.
###