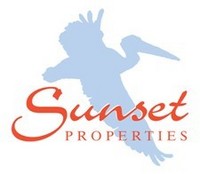 Our expectation is that the Perks Club will help our guests stretch their vacation dollars further when they stay with us this coming year
Sunset Beach, NC (PRWEB) December 16, 2008
December 2008/Sunset Properties/Press Release - Sunset Properties, a leading professional vacation rental firm headquartered in Sunset Beach, North Carolina has announced the formation of a 'Perks Club' for guests that reserve one of the company's over 400 rental homes in either Sunset Beach, NC or Ocean Isle Beach, NC.
The Perks Club program provides guests additional value for stays booked through Sunset Properties. Some of the perks from the company include free DVD movie rentals, free use of a Business Center at either island's office, and reduced rates for guests that stay in the same rental home for multiple weeks. In addition, a number of local companies are participating in the Perks Club program by providing special services or discounts to Sunset Properties' guests. Some of the initial businesses that are participating include Surf Unlimited Equipment Rentals, Madeline's Playhouse, Causeway Gourmet, Sunset Slush, and Island Breeze.
"Our expectation is that the Perks Club will help our guests stretch their vacation dollars further when they stay with us this coming year," said Ron Watts, President of Sunset Properties. "The program will also help expose our guests to some of the best local businesses as well, which we see as a win-win for all involved."
The company will officially launch its Perks Club program April 1st.
Sunset Properties offers a variety of beach homes ranging from 2 to 8 bedrooms in size located oceanfront, bayfront, along canals and marsh, and mid-island. Guests can choose homes with amenity options such as internet access, non-smoking, swimming pools, and even pet-friendly. Guests find vacation rentals a great way to reduce vacation costs since the per-person cost for the average stay is much less than a comparable hotel stay, and homes come with kitchens that allow families to save further by preparing some or all meals at the cottage instead of eating out for every meal.
Sunset Properties' rental homes at Sunset Beach and Ocean Isle Beach are conveniently located less than an hour's drive from numerous attractions in either Myrtle Beach, SC or Wilmington, NC, and are within easy drives from communities such as Columbia, SC; Charlotte, NC; Greensboro, NC, Raleigh NC; and Fayetteville, NC.
About Sunset Properties:
Sunset Properties was formed in 1988, and has grown to service 425 vacation rental homes on the barrier islands of Sunset Beach, North Carolina and Ocean Isle Beach, North Carolina. The company is owned and managed by Ron and Adrienne Watts, working with a full-time staff of over 20 dedicated employees. Sunset Properties is a ResortQuest affiliate partner. Sunset Properties can be found on the web at: http://www.sunsetproperties.travel ; http://www.sunsetbeachnc.com ; and http://www.vacationrentalsatoceanisle.com.
For more information about Sunset Properties and its services, visit on the web at sunsetproperties.travel, or call Jake Foutz, Sunset Properties Marketing Supervisor at 866-931-2124.
###