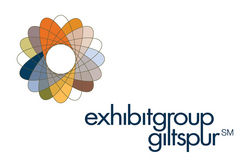 Providing exemplary support to our customers is at the heart of everything we do
Los Angeles, Calif. (PRWEB) December 16, 2008
Exhibitgroup/Giltspur (EG), a leading experiential marketing agency known for creating meaningful and memorable brand experiences, today announced the addition of senior information technology (IT) strategist, Reg Delperdang, to its global technology team. Based in Los Angeles, Delperdang brings more than 20 years of experience to his new role as director of client technology services, where he is responsible for the planning and strategic deployment of client-facing system solutions that address all facets of the event management process.
"Providing exemplary support to our customers is at the heart of everything we do," said Steve Taylor, senior vice president of IT and customer relationship management, Exhibitgroup/Giltspur. "Reg strengthens our many technology offerings with his database marketing capabilities that have proven to generate better leads and close more sales."
Delperdang draws on more than a decade of experience working in the direct marketing industry for clients such as DirecTV, Toyota, United Airlines, Royal Caribbean Cruise Lines and Hyatt Hotels. During this time, he specialized in leading consulting and system development teams through the deployment of marketing and loyalty systems.
Prior to his work as a consultant, Delperdang spent ten years with Sprint Corporation, where he created and managed the first database marketing staff in Sprint's business-to-business group. There he was responsible for database management, analytics and lead management support for a marketing development and communication organization of 200 people and a field sales force of 1,500.
"Technology is an integral component of the entire marketing mix, optimizing campaigns for the greatest performance and returns," said Delperdang. "I look forward to partnering with EG clients around the world to develop innovative solutions that fit their brand and market strategy, and deliver solid results."
Delperdang holds a bachelor's degree in Chemistry from Creighton University in Omaha.
About Exhibitgroup/Giltspur
Exhibitgroup/Giltspur (EG) is an award-winning experiential marketing agency known for creating meaningful and memorable connections between leading companies and their customers. By producing powerful brand experiences through exhibits, events, mobile marketing tours, permanent installations, and temporary retail environments, EG helps clients accelerate the sales process, deepen brand loyalty and consistently deliver superior results. The company also creates branded entertainment experiences that surprise and delight audiences worldwide. Backed by the financial strength of its parent company, Viad Corp (NYSE: VVI), EG employs more than 600 industry experts in 28 client care centers throughout the world. For more information, please visit http://www.e-g.com
###