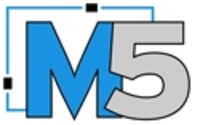 New York, NY (Vocus) December 16, 2008
M5 Networks and US Limousine announced transportation service to meet needs of celebrating New Yorkers this holiday season. This service will be offered on a first come first serve basis to passengers unable to drive due to intoxication and in need of alternate transportation.
U.S. Limousine is one of the largest limousine services in America and the largest on Long Island. Last year they provided over 100,000 rides and maintained a customer satisfaction rate of 99.99%. Trained dispatchers always answer the phone and are able to handle your call with M5 Networks' hosted VoIP phone solution.
"At US Limousine we're committed to the safety of our passengers, which is why we announced the offer for transportation to those in need this holiday season. This is something we've done for over ten years. If anyone finds themselves in a difficult situation and in need of a ride home from parties or celebrations, M5's phone system guarantees we get the call and we pick up and drop off passengers at home safely. If we can save one life together, that's what it's all about," commented Joe Carletto, co-president and founder of US Limousine.
M5 has a robust community service program, which involves 100% employee participation each year. In 2008 alone, M5 has helped The Family Center, New York Cares, MS Society, Hope Lodge, Parkinson's Unity Walk, National Down Syndrome Society and others.
About US Limousine
US Limo is one of the most sizeable limousine services in America and the largest on Long Island. They provide transportation for corporations, business people, celebrities, groups and individuals -- serving all of Long Island (including the East End), Manhattan, the surrounding boroughs and all public and private airports on call with trained operators available 24 hours a day, seven days a week, 365 days a year. US Limo is also the official limousine of the New York Jets and Islanders.
About M5 Networks
M5 Networks is the leader of "Voice as a Service," a breakthrough solution for business phone communications. M5 Networks allows clients to acquire phone system capabilities as an on-demand, managed service over an IP network optimized for voice. M5 serves a rapidly growing base of mid-sized businesses. Our solution is distinguished by rich capabilities and unmatched service that one would expect from an industry leader.
M5 Networks provides business-strength Voice-over-IP phone systems, delivered as a disaster-proof Internet-based hosted service. M5's delivery model facilitates the rapid deployment of advanced phone system functionality and drives a consistent voice experience as businesses become increasingly dispersed, malleable and 24/7. M5's simple pricing model offers companies a low cost-of-entry to a feature set that has traditionally required large capital expenditure and dedicated IT resources. Customers offload phone system support and maintenance hassles to M5's experts. As an Internet-based application, M5's voice platform frees all voice-related data and commands to mash with other applications, driving business intelligence, improving customer service, and enhancing enterprise application effectiveness. M5 has over 900 customers, numerous industry awards and recognitions, and is headquartered in New York City.
M5 Networks Public Relations Contact:
Ashley McNeff
amcneff(at)m5net.com
(646) 576-5523
###