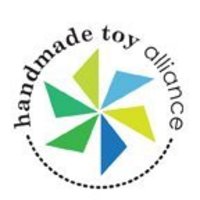 The Year of The Recall
St. Paul, MN (PRWEB) December 16, 2008
It's not a movie, but the looming nightmare before Christmas for the Handmade Toy Alliance is the Consumer Product Safety Improvement Act (CPSIA), which threatens to put small toymakers and retailers out of business when it goes into effect in February, 2009.
Passed by Congress last August, the CPSIA was designed to prevent the problems caused by large China-based toy manufacturers that failed to control quality and turned 2007 into "The Year of The Recall". The CPSIA legislation mandates third party testing and batch labeling of all children's products -- not just toys, but everything from cloth diapers to Barbie Dolls.
"We never thought we'd be in a position where we'd be arguing against the regulation of industry, but this law was simply written without any consideration for small manufacturers," said Dan Marshall, owner of St. Paul-based Peapods Natural Toys and Baby Care (http://www.peapods.com). "The great majority of small toy makers have exemplary safety records. The CPSIA simply forgot to exclude the class of toys that have earned and kept the public's trust for decades: toys made in the U.S., Canada, and Europe. The result, unless the law is modified, is that handmade toys will no longer be legal in the U.S."
Marshall and 70 other U.S.-based toy makers and retailers are members of the Handmade Toy Alliance (http://www.handmadetoyalliance.org), an organization formed to urge legislators to make the necessary revisions to the current CPSIA legislation that will allow them to stay in business.
For large manufacturers, CPSIA-mandated testing adds a cost of a few hundred dollars per toy, which is negligible when production runs into hundreds of thousands of units. For small toy companies, however, the cost can be prohibitive. Currently, third party laboratories are charging $150 for testing simple wood blocks to $4,000 for a wooden rattle, depending on the toy and the specific standards that apply to it.
The Handmade Toy Alliance agrees that all toys should be subject to the same high standards, but believes that compliance for small toymakers should be enforced through random audits instead of mandatory third party testing. They also propose common sense materials exemptions for wood, wool, cotton, silk, and uncoated fabrics which are known not to contain lead and phthalates.
Last week, German wooden toy maker Selecta Spielzeug announced that it will end distribution of its toys in the U.S. effective Dec. 31, 2008. The company noted that meeting CPSIA's new standards would necessitate an increase in Selecta's product prices by at least 50 percent, which would price the company's products out of the market.
Rob Wilson, whose company Challenge & Fun also imports wooden toys from Europe, said, "Is this really the road we want to take? Is this really what consumers were screaming for last year? Do we really want our best toy companies to close down?"
And while there's been no announcement from the North Pole, if the CPSIA goes into effect as currently written, there will be a lot of elves looking for a new line of work in 2009.
About Handmade Toy Alliance: The Handmade Toy Alliance is an ad hoc membership organization of small toy makers and retailers in the U.S. and Europe working to protect handmade toys in the USA. For more information, visit http://www.handmadetoyalliance.org, where a complete list of business members and contacts is available.
###