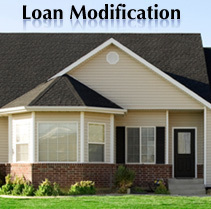 More than one of every 20 home mortgages was delinquent during the last three months of 2007, the highest level in 23 years
Laguna Hills, CA (PRWEB) December 16, 2008
In these times of economic crisis, many are struggling to keep up with their mortgage payments. Even though foreclosures are at their all time highest levels, there is another way out. The Law Offices of Marc R. Tow is pleased to announce the development of The Loan Modification Department. The new department was formed as an answer to the overwhelming calls for help from homeowners facing foreclosure or undergoing financial hardship.
The Loan Modification Department at the Law Office of Marc R. Tow is the foreclosure alternative. The California-based law firm re-structures terms of existing mortgages to make payments more affordable. The firm employs a competent team of financial and mortgage experts, along with the lead attorney Marc R. Tow, whom have helped thousands of homeowners in crisis, avoid foreclosure.
Homeowner's across the country are finding it difficult to escape the disaster that once was the mortgage euphoria. According to a report by the Mortgage Bankers Association in March 2008, "More than one of every 20 home mortgages was delinquent during the last three months of 2007, the highest level in 23 years". According to the experts, more than 3.6 million mortgages were past due or in foreclosure proceedings across the country during the final three months of last year. Loan modification will keep you from being one of these statistics.
The law office team works to help clients stay in their homes and avoid foreclosure without declaring bankruptcy. Mortgage modifications won't happen overnight; but getting help from competent loan modification attorney who will work to negotiate the best possible terms is a good start.
The loan modification process starts with a consultation to make sure the modification is right for our client. They look closely at the homeowner's position, documents and financial situation to be certain that it is a case that will get a favorable modification. This is followed by an in-depth review and analysis of the financial documents. This information is used to structure the package that is sent to the lender to begin the negotiation process. This cycle will continue until an acceptable agreement has been approved by the homeowner. Once the final loan modification has been accepted the homeowner can begin the new payment schedule.
The deteriorating financial and real estate market are causing rise to several unreliable loan modification organizations. Before anyone secures a company to work on their behalf in regards to a loan modification there are several things to consider. Only law firms are tied to a strict set of legal and ethical policies that other firms are not. Also many companies outsource the negotiation process and because of this they do not have complete control of the homeowners' situation. Feel secure that as a law firm, the loan modification team is held to a higher standard than most other companies and that they are in constant communication with their clients during every step of the process.
The Loan Modification Department has all the experience and knowledge that is needed to get the job done. The Law Offices of Marc R. Tow can be reached at 800-738-1170 Loan Modification Attorney
###