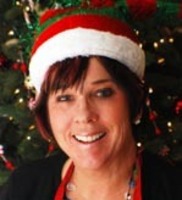 San Francisco, CA (PRWEB) December 17, 2008
As the holidays approach, online culinary destination Beyond Wonderful has decked its pages with cookies of every description. Host and culinary guide Barbara Adams teams up once again with Catherine Christiansen, the site's resident baking pro, to create the ultimate online holiday baking resource. Together, Barbara and Catherine serve up a vision of sugarplums worthy of Mrs. Claus.
Cookie traditionalists will find foolproof formulas for sugar cookies, gingerbread people and other holiday staples. Those looking for a change will appreciate new classics like chocolate peppermint bars, checkerboard cookies or candy-packed "monster" cookies.
In addition to clear, easy-to-follow recipes, Beyond Wonderful (http://www.beyondwonderful.com) also highlights the social pleasures of the cookie baking season. Find tips for making cookies with kids (stress-free!), and suggestions for hosting the ultimate grown-up baking party, complete with wine and jazz. Visitors to the site will also enjoy holiday-perfect recipes for main dishes, sides and festive beverages.
Throughout the holidays and all year round, Beyond Wonderful offers hundreds of classic and seasonal dishes for everyday and special occasions -- all meticulously kitchen-tested. The site also offers an ever-growing library of engaging feature stories and monthly columns on wine, produce, baking and cheese from a panel of culinary pros. Read Barbara's Blog "A Festive Frosting Frolic! at http://www.barbaraadamsblog.com.
About Barbara Adams' Beyond Wonderful:
Beyond Wonderful launched in September 2004 from the San Francisco Bay Area; an internationally renowned center for culinary innovation. The brainchild of Barbara Adams, Beyond Wonderful delivers all the flavor, vitality and spice of this magnificent region in an ongoing culinary adventure from farms to markets to vineyards and beyond - culminating, of course, in the kitchen. For more information, contact pr at beyondwonderful dot com. Visit Barbara's blog for a peek behind the scenes.
About Catherine Christiansen:
A Colorado-based chef and food writer, Catherine is a columnist and restaurant reviewer for the Boulder Daily Camera. She also writes about food, wine and restaurants for other local and national publications including Delicious Living and 5280, Denver's leading lifestyle magazine. Catherine develops recipes for Horizon Organic, the nation's number one organic dairy company, and works with a number of community-supported farms and local farmer's markets in developing recipes for organic produce.
###