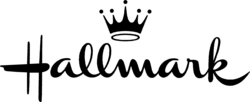 Bradford, UK (PRWEB) December 19, 2008
This great service is available at http://www.hallmark.co.uk where visitors enter a virtual design studio and are able to choose and personalise a card design and then add their own words and unique messages, and even upload photos.
Many of the best selling greeting card designs found on the high street are available at http://www.hallmark.co.uk but the site provides users with the best opportunities for personalisation allowing the user to create a truly unique greeting card from the comfort and convenience of their home or workplace.
Whether it's birthday cards, wedding cards, anniversary cards or a cards for any other occasion, Hallmarks range of greetings cards are sure to have something for everyone.
The wide selection of traditional and contemporary cards available includes over 1,000 card designs and features many of Hallmark's most popular brands including Forever Friends, Hoops & Yoyo and Purple Ronnie. More card designs are set to be added every month including Disney's High School Musical, Cars and Toy Story plus many more.
Once happy with their personalised card, the visitor can request that Hallmark.co.uk post it either back to themselves or directly to the recipient. Users can also specify whether the card needs to be posted straight away or on a date in the future, up to one year in advance...now that's organised.
By creating a user account, visitors can track orders, view their order history and set up email reminders using the calendar and reminder service for as many birthdays and special occasions as required.
The cards are priced at £1.99 for small, £2.99 for medium and £5.99 for large.
For more information, and to design your own card, visit http://www.hallmark.co.uk
For more information contact Tori or Louise at Lucre on 0113 243 1117 or email tori (at) lucrecommunications.com; Louise (at) lucrecommunications.com
Notes to Editors
Hallmark
Established in the UK in 1958, Hallmark Cards is the UK's leading greeting card publisher. As well as greeting cards, Hallmark also produces related products such as wrapping paper, gift bags, social stationery, and gift products.
###