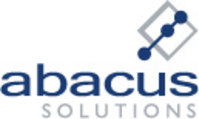 The EMA Email Archiving Appliance offers businesses an easy and professional solution that is both economically efficient and legally compliant
Atlanta, GA (PRWEB) December 21, 2008
Abacus Solutions, a leading multi-platform provider of enterprise-level IT products and infrastructure services, has been named the exclusive North American distributor for ARTEC's EMA Email Archiving Appliance.
"The EMA Email Archiving Appliance offers businesses an easy and professional solution that is both economically efficient and legally compliant," said Patrick Hiller, CEO of Abacus Solutions. "We are excited to add this revolutionary email archiving solution to our portfolio and continue furthering our commitment to providing customers with the most creative, flexible and innovative IT infrastructure solutions at the lowest possible cost backed by quality equipment and excellent customer service."
The EMA Email Archiving Appliance delivers automatic and long-term archiving of all email messages and documents, and allows quick and easy recovery at any time. EMA works independently of existing hardware components or operating systems. Unlike conventional products on the market, EMA archives email messages transparently and in their original form enabling compliance with Sarbanes-Oxley Act regulations. An extensive encryption system and digital signatures allow users to verify the authenticity of the messages. Additional features and benefits of the email archiving solution can be found at abacusllc.com.
Based in Karben, Germany, ARTEC manufacturers custom hardware, software and appliance solutions in the field of data management and IT security. The EMA Email Archive Appliance is the company's flagship product.
About Abacus Solutions
Abacus Solutions architects multi-platform enterprise-level, server, storage and networking solutions by offering technologies from leading vendors. Products include new and used servers, software, networking and storage solutions. Whether new or expertly refurbished and warrantied equipment is needed, Abacus works directly with, and across, the purchasing and IT departments at both strategic and deep-dive technical levels to match the right equipment, budgets and processes to a company's direct needs -- delivering technology much faster than working directly with OEM vendors, at a fraction of the cost. For additional information, call 770-738-1101, 1-800-605-5446 or visit abacusllc.com.
###