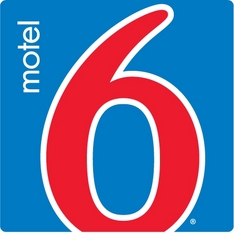 We'll leave the light on for you
Dallas (PRWEB) December 18, 2008
It's that time of year that is filled with holiday cheer, Christmas carols …and the obligation of visiting relatives. Of course everyone loves their family, but these holiday visits can turn into quite the overload! Whether it's pesky in-laws or your own controlling mother, Motel 6 is the perfect way to see those crazy relatives, while still maintaining some distance.
AAA announced yesterday that "nearly 63.9 million Americans will travel at least 50 miles during the 2008 Christmas-New Year travel period." To ease the load of holiday travel expenses, Motel 6 is offering big discounts even before the holidays, providing travelers with a cost-efficient alternative to grandma's house. Top U.S. destinations are on sale when travelers book online. Rates start from $26.99 in Orlando, Fla. and from $35.99 in Chicago, Ill., Los Angeles, Calif., and Phoenix, Ariz. To plan a trip, visit motel6.com.
In a humorous podcast, award-winning Motel 6 spokesperson Tom Bodett explains exactly why it pays to stay at a motel instead of with relatives this holiday season. The tongue-in-cheek podcast, titled, "Motel 6 Top Reasons to Stay at a Motel during the Holidays," is available for download at Motel6.com.
"All this road-tripping means a lot of people needing somewhere to stay. And it seems that more and more people are opting out of the baby's room turned guestroom or Aunt Harriet's plastic covered couch, and wisely choosing to stay at a hotel or motel. And there are good reasons for that. Six of them to be exact," says Bodett in the podcast. "One of the reasons being, 'You won't see anybody in a nightgown that you don't want to."
Travelers can begin planning their holiday trip, wherever their family may be, by visiting http://www.motel6.com.
About Motel 6
Motel 6 offers the best price of any national chain at nearly 1,000 company-owned and franchised locations throughout the United States and Canada. For 21 years Motel 6 has used the tagline, "We'll leave the light on for you," earning the chain the highest brand recognition in the economy lodging segment. Motel 6 was the first national pet friendly chain, welcoming pets since 1962. Standard amenities include free local phone calls, no long distance access charges, free morning coffee, data ports, Wi-Fi Internet access and cable channel line-up with premium channels including HBO, ESPN/ESPN2, and CNN. Most locations offer swimming pools and guest laundry facilities. For more information, visit http://www.motel6.com.
###