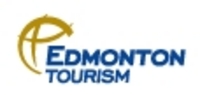 Edmonton, Alberta (PRWEB) December 19, 2008
The city of Edmonton, Alberta will ring in 2009 at a variety of entertainment venues for all ages. The city will host a free, family friendly Edmonton New Year's Eve Downtown on and around Sir Winston Churchill Square starting at 7:30 p.m. Activities will include live entertainment, horse and wagon rides, skating outside City Hall, and hot chocolate.
The New Year's Eve Family Festival at Broadmoor Lake Park at Oak Street and Sherwood Drive in Sherwood Park offers old-fashioned festivities for the holidays in Edmonton including hay rides, games, skating, singing, bonfires, and tobogganing (weather permitting). This Edmonton New Years Eve celebration starts at 4 p.m., with fireworks at 8 p.m.
Other Edmonton holiday events and activities include the Bright Nights Winter Family Festival in Hawrelak Park, from 5 to 10 p.m. One of the biggest (and brightest) holiday exhibitions in Alberta, the Bright Nights Winter family festival is open until January 4, 2009.
The West Edmonton Mall World Waterpark offers another way to ring in New Year's Eve with the Family Beach Party. This family-friendly celebration is full of music, prizes, and indoor fireworks. Order tickets by phone by calling (780) 444-5321.The West Edmonton Mall will also play host to the Big Bang New Year's Eve Gala at the Edmonton Event Centre with Top 40 rhythms of The Bounce, one of Edmonton's hottest radio stations. The event features three rooms, eight DJs, and three levels. Doors open at 9 p.m.
The Iron Horse New Year's Eve Club Crawl 2009 is sure to be Canada's biggest and best New Year's Eve bash, with party bus transportation between four of the top Edmonton bars.
Other New Year's Eve events include "Live - The Emeralds," at the Holiday Inn Convention Centre Ballroom with a three-course buffet dinner and ballroom dance classics, or at the Delta Edmonton South Hotel, The Top of the Inn featuring "The Fabulous Tuxedo Junkies," for Jazz New Year's Eve - The Best Is Yet to Come.
The 9th Annual Latin New Year's Eve at the Delta Edmonton South Hotel features a four-course sit-down dinner, two Latin bands, a Salsa performance by E-Town Salsa, and Edmonton's hottest Latin DJs, and At the Haven Social Club, New Year's Eve features comedian Tim Koslo and the music of The Jack Semple Band.
Comedian Robert Larrabee will be appearing at the Best Western Westwood Inn. This Edmonton New Year's Eve show includes a buffet dinner, complimentary champagne at midnight, and a dance. The Marriott Grand Ballroom at the River Cree Resort also hosts Just For Laughs comedian Johnny "Bagpipes" Johnston as well as a Dinner of Distinction December 31 starting at 8 p.m.
On New Year's Day, the Salute to Vienna at Winspear Centre, starting at 2:30 p.m., features the Strauss Symphony of Canada, Lajos Blazy, conductor (Budapest), Helena Holl, soprano (Budapest), Neal von Osten, tenor (Vienna), and dancers from the Budapest Ballet.
Other Edmonton events and activities include; Happy Zoo Year at the Edmonton Valley Zoo on New Year's Day from noon until 3 p.m. for up close and personal visits with the zoo animals and a preview of all the exciting changes in store for the Valley Zoo's 50th birthday in 2009.
All events are subject to change. For further details visit locations online or for more information on the holidays in Edmonton, visit http://www.edmonton.com/liveallyear
Contact Information
Jenifer Christenson
Managing Director, Marketing Services
Edmonton Economic Development Corporation
Edmonton, Alberta T5J 1P7
Tel: 780.917.7890
###