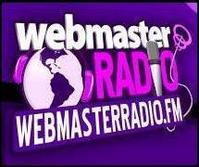 Fort Lauderdale, FL (PRWEB) December 18, 2008
WebmasterRadio.FM, the premier free, 24/7 Internet business radio network focused on the B2B marketplace in association with the Search Marketing Expo Conference Series, presents a preview of the upcoming 2009 Search Marketing Expo West on Thursday, December 18th at 5pm Eastern Time.
This radio special will preview Search Marketing Expo West 2009, being held in Santa Clara, California February 10th thru February 12th, 2009.
Marshall Simmonds, Chief Search Strategist for the New York Times will preview the event with Search Marketing Expo Conference Chair and Search Engine Land Editor In Chief Danny Sullivan.
SMX West 2009 will deliver more than 50 sessions designed for search marketers of all skill levels and covering the spectrum of internet marketing topics.
This preview special showcases the agenda for the three-day, multiple track conference being hosted by Danny Sullivan along with Search Engine Land Executive Editor Chris Sherman.
This SMX preview special will be available On Demand from WebmasterRadio.FM's Search Marketing Expo Conference Channel (http://www.webmasterradio.fm/Conferences/Search-Marketing-Expo/).
WebmasterRadio.FM is the official radio podcast network of Search Marketing Expo and will provide Live and On-Demand Coverage throughout the event, including hosting WebmasterRadio.FM's Searchbash at SMX West on Wednesday February 11th, 2009.
About WebmasterRadio.FM
WebmasterRadio.FM lifts the "veiled curtain" of the Internet, bringing the business community together through an interactive radio network. Its listeners are a global group, comprised of everyone from corporate executives and decision makers to small and mid-sized businesses and individual entrepreneurs. WebmasterRadio.FM's stellar line-up of radio programming includes "CoverStory" with JiyanWei of PRWeb, WebmasterRadio.FM's official newswire; "The Hook with Katie Kempner" with Katie Kempner, vice president of Crispin Porter + Bogusky; "The Daily SearchCast" featuring search authority Danny Sullivan of SearchEngineLand.com; and more. To tune into WebmasterRadio.FM's live content or check out the show lineup, please visit http://www.WebmasterRadio.FM.
About Search Marketing Expo and Third Door Media, Inc.
Search Marketing Expo - SMX West is produced by Third Door Media, Inc. Third Door Media's mission is to empower internet and search marketing professionals by providing trusted content and community services they need to be successful. Other Search Marketing Expo events include SMX East, SMX Advanced, SMX Local & Mobile, SMX Social Media Marketing, SMX Munich, and SMX London. The full list is available at http://searchmarketingexpo.com.
Third Door Media also publishes the search marketing news and analysis site Search Engine Land, produces Search Marketing Now, a lead-generation marketing solution for suppliers of SEM-related products and services, and Sphinn.com, the place for web, online, search, interactive and internet marketers to share news stories, talk within subject-specific discussion forums, build a network and stay connected to hot topics in internet marketing.
Media Contact:
Brandy Shapiro-Babin
954-736-4171
# # #