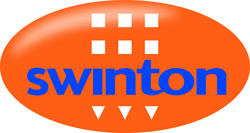 This is a significant acquisition for Swinton as one of the leading high street insurance brokers. Cobbetts is delighted to have assisted on this deal and it is particularly pleasing in these challenging times.
Manchester, UK (PRWEB) December 20, 2008
Six hundred jobs and ninety one shops nationwide have been safeguarded in a £50m deal which sees Swinton expand to become the only national UK insurance retailer network on the high street.
In its 51st year of trading Swinton has acquired the Equity shop network of IAG (Insurance Australia Group Ltd) which is seeking to concentrate on its specialist motor underwriting business. IAG is one of Australia's largest general insurance groups.
The deal will see all 91 of IAG's Equity shops joining Swinton's high street network increasing the overall total to 580, including 17 in Northern Ireland. (Equity's popular Open and Direct branches in Northern Ireland will continue to trade as Open and Direct).
Lloyds TSB Corporate Markets, led by Paul Foster, Deputy Area Director for the North West, has agreed to provide £175 million funding facility to Swinton.
Swinton now manages over 3.25 million individual home insurance and car insurance policies making it the third largest insurance retailer in the UK, and the only broker to have a truly nationwide network of branches.
Swinton, which last year announced record profits for its seventh consecutive year, is unique in the financial services sector for expanding its high street presence while competitors are deserting it.
The company's business model combines internet retailing with a large high street presence giving every customer a single point of contact in a local branch. This approach of giving customers someone to speak to about car, home or other personal insurance matters has engendered significant brand loyalty among its customer base.
Swinton has three UK call centres in Manchester, Halifax and Norwich and will now employ nearly 5,000 people spread across the country and operates five motor and two home insurance brands on the internet.
Both Equity and 'Open and Direct' employees have been reassured by Swinton that no jobs are under threat as a result of this deal which underlines its steadfast commitment to stay on the high street.
Acquisition of Equity - Highlights:

600 jobs secured in £50m deal
Swinton now the 3rd largest personal lines insurance retailer in the UK
Swinton is now the largest personal lines retailer in Northern Ireland
91 new branches under Swinton control taking its UK total to 580
Policy Growth on acquisition +13% to c.3.25m policies
Swinton now employs nearly 5,000 staff
Patrick Smith, Swinton Group Chief Executive, said; "The acquired shops will be fully integrated into the business as will the Equity staff, whose expertise and knowledge of the communities in which they live and work, is very valuable to us. This deal is not about reducing staff numbers to increase margins; it is about providing great customer service to local communities."
"The acquisition of the Equity shops cements our position as the leading High Street insurance retailer, but our success is due to our multi channel retailing capability. Customers want to choose how they buy insurance and many customers young and old want to speak to an expert member of staff face to face. The internet is a great research tool for consumers, but people continue to yearn for someone knowledgeable to speak to."
"Recently many parts of the industry have focused on driving customers into e-commerce serviced by overseas call centres for the sole benefit of cost efficiencies. The credit crunch is not an excuse for the UK financial sector to abandon the High Street. Now is the time for our industry to safeguard UK jobs."
In 2009 Swinton will continue to look for acquisition opportunities to enhance growth but is confident that the multi channel approach it has developed means it can also continue to grow organically.
Dave Allanson, Lloyds TSB Area Director and Head of Large Corporate in the North West commented; "I'm delighted that we've been able to support Swinton with this important development in the company's history. We've been working with Swinton for over two years and throughout this period Paul and the team have worked hard to develop a thorough understanding of this key, Manchester-based insurance player.
"Swinton has an enviable track record and has proved that is has the ability to succeed. The business is one of the most respected within the industry, both in the North West and nationally, and this latest acquisition should further strengthen its position in the market.
"This deal is one of the biggest that we've been involved in this year and the knowledge we have of Swinton and its growth plans enabled us to put together the right funding package, within the right timeframe. This deal once again demonstrates that despite the current economic climate, Lloyds TSB Corporate Markets is able to support top quality management teams - such as Patrick Smith and the team at Swinton - who have a clear vision for the future. We look forward to continuing the relationship with Swinton as they continue to drive the business forward."
Lawyers Cobbetts advised Swinton on the deal with Paul Johnson, partner and Adam Kaucher leading. Johnson commented, "This is a significant acquisition for Swinton as one of the leading high street insurance brokers. Cobbetts is delighted to have assisted on this deal and it is particularly pleasing in these challenging times." Banking advice was provided by Paul Brown.
For further information regarding Swinton please contact Daniel Kennedy on 07970 058 092, Anoushka Foster 07732 846 650, or Sarah Challinor at SKV Public Relations on Tel: 0161 838 7770 or email: daniel.kennedy@skvpr.co.uk
About Swinton:

With 580 branches nationwide Swinton is the largest high street insurance broker;
Unlike many other companies in the financial services industry, Swinton is committed to keeping its branches open for business, and part of the community;
Swinton provides a one-stop-shop for the insurance and related needs of its clients, offering home, car, caravan, business, holiday, motorbike and even classic car insurance;
With a dedicated team of advisors on hand at every branch to search a panel of insurers to offer quality cover at competitive rates;
Swinton offers a 'clicks and bricks' approach to insurance - online prices with a high street presence.
###