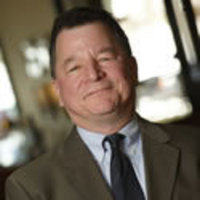 Ridgefield, CT (PRWEB) December 24, 2008
Precipitated by continued record growth, etouches has added this seasoned financial executive to its senior management team.
Welles Hatch is an experienced financial and operations executive with a background leading technology companies through expansion stage growth. In his role of Chief Financial Officer, Mr. Hatch has positioned organizations for scale development and investment, including New Vision Systems, an international enterprise software firm, and Fine Arts Express, the first national full service arts logistics firm in the US. Mr. Hatch serves on Linear Air's board of managers.
Mr. Hatch holds a BA from the University of Massachusetts at Amherst and an MBA in international business finance from George Washington University. He is a member of the National Association of Corporate Directors and Financial Executives International.
About etouches®
etouches® is a suite of integrated web-based tools backed by expert event professionals to support every aspect of event planning and execution. Developed in collaboration with customers, this innovative technology is affordable, easy-to-use, collaborative, and fully customizable. It streamlines all phases of the event lifecycle, from planning through to post-event analysis, delivering concrete savings. Read more at http://www.etouches.com .
About Global Executive
The Global Executive (http://www.globalexec.com ), founded in 1998 and a WBENC-certified woman-owned business, is a single source, comprehensive, B2B and B2C conference and event logistics, management and marketing company. They are a specialized team of professionals, offering custom event solutions to over 500 global events annually. The team prides itself on its innovative creation and execution of unique events for clients such as Audi, International Association of Contract and Commercial Management, PhoCusWright, Third Door Media and WiMax Forum. They work on events of all sizes- large and small, international and domestic - including conferences, user groups, seminar series, product launches, annual meetings, trade shows and more. The company is based in Ridgefield, Connecticut.
###