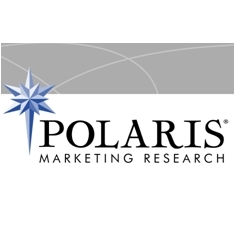 Internal branding is all about making sure that your organization is ready to deliver on your brand promise. Too often, organizations spend a lot of resources on marketing messages to communicate the brand promise to consumers, but then fall down on actually delivering the promise at the point of customer contact
Atlanta, GA (PRWEB) December 21, 2008
Polaris Marketing Research, branding research specialists, announced today that senior vice president Debra Semans is featured in the December 15, 2008, Marketing News, a publication of the American Marketing Association. The article, titled "10 Minutes with Debra Semans," recaps an interview with Ms. Semans on the topic of internal branding.
Ms. Semans has been working in the area of internal and branding research for nearly ten years and is considered an international expert on the topic. "Internal branding is all about making sure that your organization is ready to deliver on your brand promise. Too often, organizations spend a lot of resources on marketing messages to communicate the brand promise to consumers, but then fall down on actually delivering the promise at the point of customer contact," she said.
Ms. Semans teaches a seminar for the American Marketing Association on the principles of internal branding. The two-day, highly interactive class is titled "Internal Branding: Strong Brands Through Consistent Delivery" and will take place three times in 2009. Check with the American Marketing Association (marketingpower.com) for details.
About the American Marketing Association
The American Marketing Association, one of the largest professional associations for marketers, has 38,000 members worldwide in every area of marketing. For over six decades the AMA has been the leading source for information, knowledge sharing and development in the marketing profession.
About Polaris Marketing Research, Branding Research Specialists
Founded by Jan Carlson in 1989, Polaris Marketing Research, Inc. is a full-service marketing and branding research company specializing in brand strategy and brand positioning based on quantitative and qualitative marketing research expertise. Polaris utilizes state-of-the-art online interactive reporting, interviewing and data collection and personalized project management.
Atlanta-based Polaris Marketing Research is affiliated with the Council of American Survey Research Organizations, the American Marketing Association and the American Society for Quality. For more information, call Dianne Hill at 404-816-0353 or visit us at polarismr.com.
###