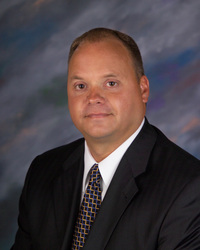 I am very excited about Craig's role with our organization
Minneapolis, MN, (PRWEB) December 19, 2008
Health Dimensions Group (HDG), one of the nation's leading health care management and consulting firms, is pleased to announce the appointment of Craig Abbott as chief executive officer (CEO) effective January 1, 2009.
Abbott joined HDG in January 2005 as vice president of facility operations and prior to his appointment as CEO, was chief operating officer, responsible for leadership and oversight of the firm's management and consulting activities.
"I am honored and excited to be appointed as CEO of HDG," said Abbott. "I am looking forward to the continued growth of HDG's management and consulting practices and to leading the organization into the future, while continuing the mission, vision, and values that have been the cornerstone of HDG's success."
Abbott has over 15 years of experience in the health care industry, in both the for-profit and non-profit sectors. His depth of knowledge and expertise spans small rural settings to large metropolitan locations. Prior to joining Health Dimensions Group, he provided executive leadership for a 500-resident senior care community in Minnesota.
Dave Briscoe and Sergei Shvetzoff, principals, will step out of the day-to-day operations of HDG, and a transition process has been implemented to ensure a smooth and seamless transfer of responsibilities to Abbott. Both Briscoe and Shvetzoff will assist the executive team with strategic planning, will focus on the firm's business model, financial goals, and targets, and will continue to serve on the board of directors.
"I am very excited about Craig's role with our organization," said Briscoe. "Craig brings a wealth of knowledge and expertise in management and consulting operations and has the experience and leadership abilities to manage, grow, and effectively move the firm forward well into the future."
Abbott is a graduate of Moorhead State University and has additional studies in long-term care administration from the University of Minnesota. In addition, he has MBA certifications in quality management and health care management from the University of St. Thomas in Minneapolis.
###