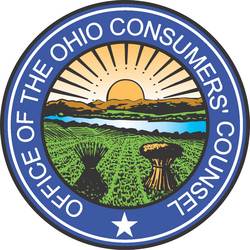 The OCC argued many of these issues in order to protect consumers from paying billions of dollars in highly inflated projections
Columbus, OH (Vocus) December 22, 2008
The Office of the Ohio Consumers' Counsel (OCC) is pleased that the Public Utilities Commission of Ohio (PUCO) agreed with many of its arguments related to generation rates, deferrals and distribution rates when issuing its decision on FirstEnergy's electric security plan today. (Reference No. O8-0935-EL-SSO) Generation rates for FirstEnergy's electric security plan will be adjusted downward from the proposed rates, the utility will not be allowed to defer costs into the future, and distribution rates will be decided in a separate case.
"The OCC argued many of these issues in order to protect consumers from paying billions of dollars in highly inflated projections," said Janine Migden-Ostrander, Consumers' Counsel. "By agreeing with the OCC, FirstEnergy customers will receive a decrease from the proposed generation rates which we believe is justified by the record in this case."
The OCC also argued, and the PUCO agreed, that FirstEnergy's proposal to defer billions of dollars was unwarranted and that it needed to separate FirstEnergy's distribution rate case from the electric security plan.
"The deferrals that FirstEnergy requested could have resulted in customers paying more than $2 billion in future charges that would have resulted in excessive and unfair profits," Migden-Ostrander said. "By eliminating all of the deferrals, consumers will avoid being saddled with these unnecessary costs that they would have been required to pay over 25 years with interest."
With respect to the distribution rate case, removing the distribution rate proposal from this generation plan, was the right thing to do. This case has already been fully litigated in a separate proceeding and the OCC has recommended a substantially lower rate increase than what FirstEnergy had proposed.
About the Office of the Ohio Consumers' Counsel:
The Office of the Ohio Consumers' Counsel (OCC), the residential utility consumer advocate, represents the interests of 4.5 million households in proceedings before state and federal regulators and in the courts. The state agency also educates consumers about electric, natural gas, telephone and water issues and resolves complaints from individuals. To receive utility information, brochures, schedule a presentation or file a utility complaint, residential consumers may call 1-877-PICKOCC (1-877-742-5622) toll free in Ohio or visit the OCC Web site at http://www.pickocc.org.
Contact:
Anthony Rodriguez
(614) 466-9547
###