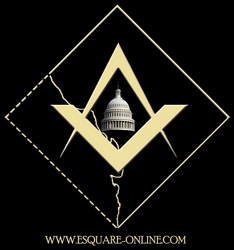 Arlington, VA (Vocus) December 21, 2008
E-Square, LLC is proud to offer a new service that complements its full line of electronic communications tools for Masonic bodies: demo websites. This new tool will allow your Masonic organization to instantly determine preview the style, color and theme of your new website without all of the "back- and- forth" that usually occurs when building a new website. Why wait days, when within hours, your lodge can have a fully operational and functional website for its members.
E-Square, LLC, mindful of the stress of the holidays and current fiscal crisis across the globe has also created special options for lodges that WANT and NEED an electronic presence, but just cannot afford the high prices most professional website companies charge. E-Square is making a commitment to the Masonic community at large to make it affordable for a low price, E-Square, LLC will ensure that ANY Masonic body who have an effective and attractive seeks web presence on the Internet has the opportunity to do so. We guarantee that you will be proud of your new website, which would be very easy to keep current and relevant
E-Square, LLC also offers a full range of technical media services to include graphic design, photography, printing (custom stationery, holiday greeting cards, birthday cards, business cards and more), formatting and publication binding. E-Square, LLC also has expertise in media relations training and assistance, public relations advocacy, brand management and grass-roots community development. If you have a vision, we can create help you realize it.
Make sure you check out the full range of services E-Square, LLC can offer your Masonic body at http://www.esquare-online.com.
# # #