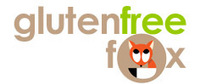 Gluten Free Dieting--Trend or Staple
San Francisco, CA (PRWEB) December 24, 2008
The wealth of gluten-free information on the web just became easily accessible with a gluten-free search engine featured exclusively at GlutenFreeFox.com. Here gluten-intolerant, celiac, and health conscious individuals can search topics related to gluten-free living, read the latest Gluten Free Fox feature articles, and access a directory of over 1000 gluten-free foods and personal care products.
Gluten, the protein of wheat, barley, and rye, is an ingredient found in thousands of consumer food products. Unfortunately, it can have pronounced effects on the health of many individuals. Gluten sensitivities include celiac disease and gluten intolerance, both of which are responsible for laundry lists of symptoms suffered by millions, from gastrointestinal discomfort to the development of dangerous conditions such as osteoporosis, cancer, and infertility.
Awareness of the severity of gluten sensitivities is on the rise. Google Insights reports that gluten-related search queries have increased nearly 150% since 2004.
The web, the number one resource for gluten-free information, has become saturated with gluten-free blogs, forums and resource sites. GlutenFreeFox.com is the first search engine to utilize algorithmic filters and human-managed search results catering specifically to gluten-free needs. As a result, the Gluten Free Fox user is linked to the freshest, most noteworthy content from only the most respected gluten-free online sources.
Whether an individual is newly diagnosed, a seasoned pro looking for new gluten-free recipes, or simply a person looking into the possibility of improved health via a gluten-free diet, Gluten Free Fox will find the answer.
Co-founded and created by Taylor Brown, notable internet marketing manager and consultant, and Kristen Campbell, the diagnosed gluten sensitive author/creator of http://www.NaturallyDahling.com, the premier online gluten-free beauty website, and author of "Gluten Free Dieting--Trend or Staple" on Celiac.com, GlutenFreeFox.com is the work of two seasoned gluten-free and internet search experts. After spending many months sifting through the wealth of gluten-free information (and misinformation) on the web, Kristen and Taylor decided to take matters into their own hands and customize a search engine that would cater specifically to the gluten-free community.
Users are encouraged to try out the Gluten Free Fox search engine, peruse articles regarding the management of a gluten-free lifestyle, visit the gluten-free food and product directory, and even submit their website or blog for consideration to be added to the Gluten Free Fox search engine's results.
Proud gluten-free individuals can also purchase Gluten Free Fox t-shirts via Spreadshirt by visiting the Store section of GlutenFreeFox.com.
For more information and to discover the answers to your gluten-free search queries, visit http://www.GlutenFreeFox.com.
# # #