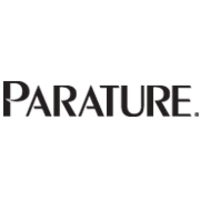 We take customer support very seriously and work hard to differentiate ourselves as a responsible, trusted game publisher on social networks
Vienna VA (Vocus) December 22, 2008 -
Parature, the global leader in on-demand customer service software, announced today that Playfish has selected and implemented Parature Customer Service™ software to support its customers. Playfish develops and publishes video games on social networks and is responsible for some of the most engaging games on Facebook including top-10 hits Bowling Buddies, Pet Society, Who Has The Biggest Brain? and Word Challenge.
Playfish is committed to creating the highest quality, most compelling social gaming experiences and that includes providing world-class customer support to more than 18 million monthly active players across social networks like Bebo, Facebook, MySpace, and MyYahoo! according to Sami Lababidi, Chief Technology Officer
"We take customer support very seriously and work hard to differentiate ourselves as a responsible, trusted game publisher on social networks," stated Lababidi. "Parature provided us with an excellent service, a rapid and light weight implementation and an excellent team to back us up. Parature's solution was our natural choice as it provides us with the capabilities we need to efficiently manage our customer support and provide the level of service our players deserve."
Playfish required an on-demand software suite to manage their customer service efforts and to replace their homegrown application. Prior to selecting Parature Customer Service software, they evaluated several software vendors who weren't able to meet the aggressive implementation schedule that was required. With the ease of Parature's implementation process, Playfish had a fully deployed, live product within two weeks of the executed contract and more than 100,000 page views of their top three articles in the support portal within two weeks of using Parature. Parature software for gaming ensures productive internal communication, proactive customer support and customer self-service, all in one unified system.
Parature enables any organization to fundamentally change the way they support their customers through its Software-as-a-Service (SaaS) delivery and integrated, intuitive design that empowers organizations to better and more efficiently serve, support, engage with and retain customers in today's Web world. The seamlessly integrated suite of Parature Customer Service™ software modules allows organizations to effectively manage all of their support needs without additional hardware, software and IT expenses. Parature integrates everything in one dynamic, unified system to increase efficiency across entire organizations, improving processes among customer support, operations, development and sales.
"Developers and publishers of social gaming, one of the newest trends in the online gaming space, will be consistently challenged to effectively manage player support requests and increase their retention," said Duke Chung, Parature President and CEO. "Parature is leading the way to provide these organizations with the smartest, most efficient way to streamline and strengthen ongoing customer communication; increasing player retention and improving the overall effectiveness of their support teams."
Parature, Inc.
Parature, the leader in on-demand customer service software, makes it possible for any business to leverage the Internet to provide outstanding customer service. The company's software-as-a-service (SaaS) delivery and integrated, intuitive design enables organizations to better and more efficiently serve, support, engage with and retain customers in today's Web world. Founded in 2000, Parature received the 2007 Product of the Year Award from Customer Interaction Solutions magazine and has been named to the Inc. 5000 list of Fastest Growing Private Companies in America. For the past three consecutive years Parature has been on the Washington Business Journal's list of Best Places to Work. Headquartered in Vienna, Virginia, Parature is at work in organizations of all types and sizes, and helps support more than 10 million end users worldwide. For more information, visit http://www.parature.com.
Parature is hiring talented people, please visit http://www.parature.com/careers.aspx for more information on joining this winning team.
Playfish Ltd
Playfish is one of the largest developers and publishers of video games on social networks with more than 18 million monthly players across its games. Responsible for many of the top 10 games on Facebook, Playfish also has games deployed on MySpace, Bebo and is one of the first open applications to launch on MyYahoo! Playfish's games include the smash hits Who Has the Biggest Brain, Bowling Buddies and Pet Society. Playfish is headquartered in London with offices in San Francisco, Beijing and Tromsø. The company has raised more than 21 million dollars to date and is backed by Accel Partners and Index Ventures.
Media Contact:
Dayna Tenorio
571.730.6241
###