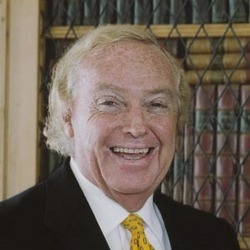 sales and the agents can be paid commissions on this business, even though the same funds may have been 'repositioned' multiple times by the same agent
Minneapolis, MN (PRWEB) December 26, 2008
Bob MacDonald, former CEO of Allianz Life of North America and financial services contrarian, charges there is a "shell game" going on in the annuity industry, and it is putting the life insurance industry and the annuity consumer at risk.
MacDonald, writing in his blog, http://www.bobmaconbusiness.com, says that in past 20 years, annuities have grown to become the most important sales and revenue source for the life insurance industry. As sales of traditional life insurance products declined, sales of annuities have soared.
In his report, MacDonald says that fixed annuities, once a boring product considered appropriate only for "widows and orphans," posted third quarter sales up 50 percent over the same quarter in 2007 and estimated 2008 sales exceeding $100 billion.
But MacDonald claims there's a dirty little secret that insurance company managements do not like to acknowledge or brag about. And that dirty little secret is that up to 70 percent of the insurance industry's "new" annuity sales are, in fact, not new sales at all, but simply the "repositioning" of annuity funds from one company to another. The bulk of new annuity sales reported by the insurance industry, MacDonald says, do not represent new money entering the industry from banks and investment firms, but "old" money already being held within the insurance industry. 'The truth is that annuity sales have become a giant shell game in which funds already held by the industry are shifted from one company to another and that's not good for the industry or the consumer," MacDonald alleges.
The risk for the consumer is that each time their policy is rolled they may end up with less value and less flexibility of action because moving the old policy triggers surrender charges and the new policy starts a new surrender penalty period. It is often the consumer who becomes a simple and unknowing pawn in this game. Their interests can often be ignored when companies seek "new sales" and agents seek new commissions.
"Twenty years ago virtually all annuity sales represented new money flowing into the insurance industry from outside sources, especially from banks and investment firms. Now annuity funds held by insurance companies have become like a giant pool of money that sloshes from one company to another," he said.
MacDonald says to get a true picture of the actual new sales of annuity products one would have to subtract the "transfers and exchanges" made within the industry. But the companies do not want to do that, because it would show a very different picture of value being created by insurance companies and the industry in total. The real irony in this situation is that oftentimes more business is being moved out the back door of one company to other companies faster than "new" business is coming in, and yet the company being raided can still report an "increase in sales."
"This artificial sales process is successful because of a silent, back-scratching conspiracy between the insurance company management and the sales agents," said MacDonald. "Working the system allows the insurance companies to report increased "new" sales and the agents can be paid commissions on this business, even though the same funds may have been 'repositioned' multiple times by the same agent," he said.
Companies have become so dependent on this type of "sales" activity that instead of designing products that attract new money from banks or investment firms they design products with bells and whistles that actually target the replacement of other annuities. Some companies, MacDonald charges, go so far as to offer "benefits" that are really designed to offset penalties another company may apply in an effort to block the movement of the funds.
MacDonald says insurance companies may be the ultimate loser because at the time an annuity is sold it is not immediately profitable to the company issuing it. It takes several years for the insurance company to recover this initial loss and even longer for the annuity to be profitable. It has been estimated that the average annuity is "rolled" every three to four years. If that is the case, the companies involved in the shell game are more like rats on a treadmill constantly running but going nowhere.
MacDonald offers several solutions to curtail the dirty little secret of annuity sales. Companies should start by reporting sales on a net basis, by subtracting the amount of funds transferred to other companies from the amount of new funds brought in. This would place as much value and emphasis on preserving business as it would on attracting funds from other companies. The companies could begin to attract money from outside the insurance industry by designing products that are creative and innovative for today's needs.
The companies could also design products that offer such attractive benefits to long-term policyholders that it becomes prohibitively expensive for other companies to design specific replacement products. Companies can also reduce or even eliminate commissions for those products being transferred from one company to another.
MacDonald points out that sometimes there are valid reasons, including competitiveness, value and security, when it is fully appropriate to move annuity funds from one company to another. To eliminate such activity completely would probably be the worst possible result for the consumer, because it would eliminate the need for companies to offer competitive value.
"What I do take issue with is a system that has as its primary emphasis the shell game shifting of funds from one company to another. This approach encourages laziness in effort for all parties and adds no real value to the companies or the industry. If allowed to continue, this mix-mashing of existing annuity funds will lead the insurance industry to be one continuing ground hog day when nothing changes and nothing is accomplished. No one ultimately wins in this game---not the industry, the companies or their agents and certainly not the consumer."
Bob MacDonald was a CEO in the insurance industry for 40+ years. He founded LifeUSA, which he sold to Allianz SE in 1999 for half a billion dollars. Since 2002 MacDonald has headed CTW Consulting, LLC, a vehicle for offering his experience and unique approach to management and corporate culture development.
###