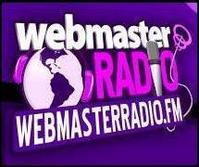 Fort Lauderdale, Florida (PRWEB) December 23, 2008 -
Whale Wars Host and Sea Shepherd President Captain Paul Watson was interviewed live on WebmasterRadio.FM on Thursday December 18th. Appearing on the show RainMaker, Watson was interviewed while on the bridge of the M/Y Steve Irwin which is currently hunting the Japanese whaling fleet near Antarctica.
Captain Paul Watson is host of Whale Wars, a Discovery Network series documenting the Sea Shepherd Society's attempts to stop illegal commercial whaling around Antarctica. Watson is, by far, the most active and open direct action environmental activist on Earth. In 1986, Watson's society made international headlines by effectively shutting down the Icelandic whaling industry by scuttling half of their whaling fleet and destroying the whale processing station. Since then, Watson has remained in the news regularly by consistently standing up to environmental abusers on the ocean, ice and land.
During his appearance on RainMaker, Watson singled out Yahoo! for its 40% stake in Chinese search engine Alibaba.com which Watson and other environmental organizations say is the largest marketplace for illegally harvested shark fins. Watson asked listeners to email their contacts at Yahoo! to complain about Yahoo!'s involvement in what Watson says is, "the destruction of the world's sharks for shark fin soup in China."
The archived podcast of this interview can be found on the WebmasterRadio.FM website (http://www.webmasterradio.fm) inside the Entertainment channel under "Rainmaker".
About WebmasterRadio.FM
WebmasterRadio.FM lifts the "veiled curtain" of the Internet, bringing the business community together through an interactive radio network. Its listeners are a global group, comprised of everyone from corporate executives and decision makers to small and mid-sized businesses and individual entrepreneurs. WebmasterRadio.FM's stellar line-up of radio programming includes "CoverStory" with Jiyan Wei of PRWeb, WebmasterRadio.FM's official newswire; "The Hook with Katie Kempner" with Katie Kempner, vice president of Crispin Porter + Bogusky; "The Daily SearchCast" featuring search authority Danny Sullivan of SearchEngineLand.com; and more. To tune into WebmasterRadio.FM's live content or check out the show lineup, please visit http://www.WebmasterRadio.FM.
Media Contact:
Brandy Shapiro-Babin
954-736-4171
###