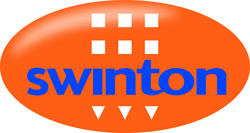 I forgot that I'd promised to drive home
Manchester UK (PRWEB) December 25, 2008
Swinton, the UK's leading high street insurance retailer, has found that an overwhelming majority of couples admit they regularly row over who should drive to social gatherings over the festive season. In a survey of 1,000 Swinton motor insurance customers 78% said the issue caused serious arguments every year.
The research also found that even when a nominated driver for the return journey had been agreed, 38% people stated this arrangement usually broke down when it came to actually setting off for the evening - with more rows erupting just minutes before the planned departure.
But according to Swinton's survey the recriminations very often don't end there. Their data reveals that even after arriving at a function, 63% of those who had agreed to drive back admitted they had, at least once, accidentally consumed too many units to fulfill their driving responsibilities , having to resort to a taxi or lift for the journey home instead. Not only does this undoubtedly lead to more arguments, but also the added problem of how to retrieve the car the next day.
However another 23% of nominated drivers confessed that on some occasions they had no intention of sticking to the deal and had knowingly drunk too much. Common excuses used to cover up such selfish behaviour later included "I forgot that I'd promised to drive home", "I didn't realise how strong the drinks were" and "I lost count of how many I'd had".
Regardless of accidental or deliberate over indulgence, those surveyed by Swinton said that such a situation resulted in either the other partner having to remain under the limit before driving home, arranging a lift with another guest at short notice, or getting a taxi.
Steve Chelton, Swinton's Insurance Development manager, said of the findings: "Christmas remains a very sociable time of year and many people still like to have parties and gatherings where alcohol plays a major part in the celebrations. However for guests to attend such occasions often requires someone to drive as taking a taxi is often seen as too expensive and the use of public transport not feasible.
"According to our research this is where the festive spirit quickly deserts many couples as the question of who drives becomes a major source of arguments before, during and after such social events.
"These figures also indicate that even when a decision about the nominated driver has been reached, many people later renege on their promise and that some even deliberately plan to get out of driving upon arrival and then lie to their partner about how it happened. But whatever the circumstances when this situation arises the result is that people had to make alternative, safe arrangements to get home. However this additional stress and inconvenience only makes the issue of who drives even more divisive every time Christmas comes around."
Swinton's advice to anybody that relies on a car to get to and from an event where alcohol will be present is to always take the number of a local taxi firm and carry sufficient cash to cover their cab fare home, regardless of their prior arrangements or partner's promises.
For further information please contact Anoushka Foster, Richard Bond or Sarah Challinor at SKV Public Relations on 0161 838 7770
About Swinton

With 470 branches nationwide Swinton is the UK's largest high street insurance retailer
Unlike many other companies in the financial services industry, Swinton is committed to keeping its branches open for business, and part of the community
Swinton provides a one-stop-shop for the insurance and related needs of its clients, offering home, car, caravan, business, holiday, motorbike and even classic car insurance
With a dedicated team of advisors on hand at every branch to search a panel of insurers to offer quality cover at competitive rates.
###