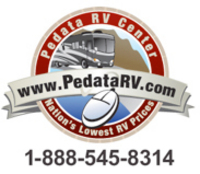 one more step forward to combat a sluggish economy.
Phoenix, AZ (Vocus) December 30, 2008
Coachmen Industries, Inc. (http://www.coachmen.com) will officially sell all its RV business to Forest River, Inc. The agreement signed on November 20, 2008 was presented to shareholders and more than 99% voted in favor of the transaction. Coachmen Industries, Inc. CEO, Rick Lavers, anticipates a conclusion to the agreed upon sale prior to the end of the year and sees the sale as beneficial to both Coachmen Industries, Inc. and Forest River, Inc.
Management is expected to build upon the foundation of Coachmen Industries, Inc. as a systems-built housing company with a "growing specialty vehicle business" to ensure that the restructured company meets the challenges presented by the current economy.
RV dealers nationwide see the sale as positive in an economic climate that seems to be inhibiting any positive forward movement. The sale benefits two large motorhome corporations in the industry and dealers hope that industry leaders can build on the forward momentum it creates to pull the recreational vehicle industry out of its current sales slump.
Clint Ethington of Pedata RV Center (http://www.pedatarv.com) sees the sale as "one more step forward to combat a sluggish economy." And no one is contesting the description of the economy as "sluggish" whether it's RV specific or not. Some would go so far as to say describing it as sluggish is putting it mildly.
Pedata RV Center:
Pedata RV Center is one of the largest RV wholesalers in the country. Their RV sales began 10 years ago and now reach throughout the US and Canada. Several years into the project, they began selling RVs direct to the public taking advantage of their low overhead and eliminating the middleman (and the typical middleman's markup).
For More Information:
For more information on Pedata RV Center or current trends in the RV industry contact Clint Ethington, General Manager, at clint(at)pedatarvcenter.com or by phone at: 1-888-545-8314 or 520-807-0900. Or visit Pedata RV Center online at http://www.pedatarv.com.
###