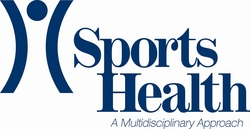 Our research and literature review illustrated rather dramatic improvements in the blood lipid profiles of professional football players who used a moderately high dose of omega-3 EFA fish oil supplementation. These results suggest a strong benefit for lessening heart disease risk factors in football players and possibly other athletes throughout their active years
Rosemont, IL (Vocus) December 30, 2008
Researchers have firmly established that supplementing a diet with fish oil can improve health and cholesterol levels, however, new research published in the inaugural edition of Sports Health: An Multidisciplinary Approach highlights the effects of the omega fish oil on professional athletes.
"Our research and literature review illustrated rather dramatic improvements in the blood lipid profiles of professional football players who used a moderately high dose of omega-3 EFA fish oil supplementation. These results suggest a strong benefit for lessening heart disease risk factors in football players and possibly other athletes throughout their active years," said lead author, Anthony Yates, MD, Clinical Assistant Professor of Medicine, University of Pittsburgh Medical Center and Team Physician, Pittsburgh Steelers.
The study followed 36 professional NFL football players from the Pittsburgh Steelers, ages 23 to 41 years old. The individuals volunteered to be randomly assigned to either the treatment or control groups of the study. The players were similarly grouped according to BMI and position played. A physical assessment and baseline cholesterol tests were given to directly measure LDL, HDL and other fat (lipid) concentrations in the blood. During a two month period of the regular 2006-2007 football season, each participant in the treatment group was given 2,560 mg/day of mixed EPA/DHA omega-3 fatty acid supplements in the form of fish oil soft gels.
The treatment subjects had significant decreases in most lipid levels, while exhibiting an average increase of 106.67% for DHA and 365.82% for EPA compared to those individuals who did not take the supplements.
"With heart attacks being the top cause of sudden death in athletes over the age of 30, fish oil usage in conjunction with lifestyle modification could be a good heart disease preventative measure, not only for athletes but for the general public," said Yates.
Published bimonthly, Sports Health is a collaborative publication from the American Orthopaedic Society for Sports Medicine (AOSSM), the American Medical Society for Sports Medicine (AMSSM), the National Athletic Trainers' Association (NATA), and the Sports Physical Therapy Section (SPTS). Other organizations participating in the publication include the American Academy of Pediatrics' Council on Sports Fitness and Medicine and the American Osteopathic Academy of Sports Medicine (AOASM). For more information on the publication or to submit a manuscript, visit http://www.sportshealthjournal.org
For additional questions, please contact Lisa Weisenberger, AOSSM Director of Communications at
847-292-4900.
###