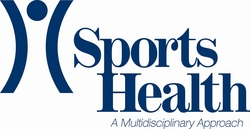 Whether the exercise is predominately eccentric or concentric in nature, the intensity, frequency and duration of resistance training all appear to be crucial factors in improving muscle size and function following ACL reconstruction. By understanding these dynamics, rehabilitation specialists can work with patients to safely and efficiently facilitate muscle recovery
Rosemont, IL (Vocus) December 30, 2008
Full recovery from an anterior cruciate ligament (ACL) reconstruction can be difficult, but a review of several studies from the University of Utah published in the inaugural edition of Sports Health: A Multidisciplinary Approach highlights how the use of eccentric resistance training may improve leg strength and lessen recovery issues.
"This review paper demonstrates that progressive eccentric resistance exercise during the early rehabilitation process can safely and quickly improve the strength, muscle size and hopping ability after ACL reconstruction surgery," said J. Parry Gerber, PhD, PT, SCS, ATC, lead author and US Army-Baylor Sports-medicine Physical Therapy Residency Director from the Military Academy at West Point.
The review focuses on forty individuals who were randomly assigned into either an eccentrically-biased or standard rehabilitation program beginning three weeks after ACL reconstructive surgery. Following the 12-week training program the rehabilitation program was discontinued for both groups. Individuals were encouraged to perform traditional resistance exercises 2-3 times a week at home and then increase activity, as tolerated. Patients were followed up periodically for one year following surgery.
Those individuals who were in the eccentric resistance group produced a 25 percent increase in quadriceps volume after the 12-week training program. By the end of the year, the increase in the eccentric group's quadriceps and gluteus maximus volume and strength, were more than 50 percent greater than the standard rehabilitation group.
"Whether the exercise is predominately eccentric or concentric in nature, the intensity, frequency and duration of resistance training all appear to be crucial factors in improving muscle size and function following ACL reconstruction. By understanding these dynamics, rehabilitation specialists can work with patients to safely and efficiently facilitate muscle recovery", said Gerber.
Published bimonthly, Sports Health is a collaborative publication from the American Orthopaedic Society for Sports Medicine (AOSSM), the American Medical Society for Sports Medicine (AMSSM), the National Athletic Trainers' Association (NATA), and the Sports Physical Therapy Section (SPTS). Other organizations participating in the publication include the American Academy of Pediatrics' Council on Sports Fitness and Medicine and the American Osteopathic Academy of Sports Medicine (AOASM). For more information on the publication or to submit a manuscript, visit http://www.sportshealthjournal.org
For additional questions, please contact Lisa Weisenberger, AOSSM Director of Communications at 847-292-4900.
###