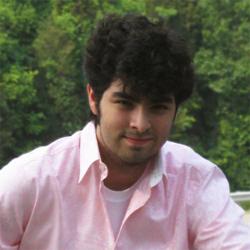 It took a while to get the legalities of becoming a non-profit done
(PRWEB) July 09, 2008
Charlestown, RI (PRWEB) July 9, 2008 -- Dave Lanning, Jr. still has a year and a half before entering college. So, why is this Rhode Island teenager thinking about the cost of college textbooks instead of spending his summer days at the beach?
You could say it's his job.
At seventeen, Lanning is the president and founder of Beans For Books. This Non-Profit Charity collects donations from businesses and individuals to fund college grants for textbooks that the organization awards to students.
"It took a while to get the legalities of becoming a non-profit done", Lanning said. "After spending all the money I earned working last summer for filing and lawyers' fees, I'm proud to say that we are now an official 501(c)(3) charity".
Along with his Board of Directors, four of his high school classmates, Lanning spends his summer days knocking on doors asking for donations for the organization. The group reports that even in these poor economic times, people are making very generous donations.
"Just do a quick search online and you'll find astonishing figures about the cost of college textbooks," Lanning said. "Did you know that college textbooks have risen at twice the rate of annual inflation over the last two decades? It's scary."
Students and their families spend over $6 billion a year on new and used textbooks according to a study conducted by the U.S. Government Accountability Office. And, this figure is sure to continue climbing as publishers include more interactive components to textbooks such as CDs.
Beans For Books plans to award grants each school semester, with the first application deadline approaching on August 8, 2008. "On average, students spend $900 a year on books," states Lanning. "Beans For Books awards college grants for textbooks in $500 and $1,000 amounts." Students apply online for grants at http://www.BeansForBooks.org and Lanning, along with his Board of Directors, then review the applications.
The organization was recently approved and added to the list of grant providers on http://www.FastWeb.com , which helps students find grants and scholarships. "It was amazing to see that thousands of applications came in so fast," said Lanning. "In about twelve hours, we received more than 2,480 online applications. Our website almost had a meltdown."
Lanning's focus now is spreading the organization to colleges and universities across the country. "We need to open a Beans For Books Chapter on every college campus and replicate our fundraising efforts," says Lanning. "It's clear that textbooks are very expensive and students need help. Beans For Books provides that help."
For more information, or to make an online donation, visit the organizations official website at http://www.BeansForBooks.org
###