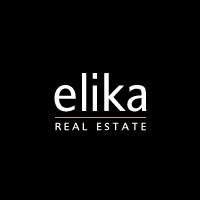 We are proud to call New York City the home of Elika Associates
New York, NY (PRWEB) July 22, 2008
Elika Associates Real Estate -- the first exclusive residential real estate buyers brokerage and leading authority on purchasing New York City condos and co-ops - has announced the opening of a new office at 26 Broadway, Suite 1608, New York, NY.
Founded by a top-producing REALTOR®, Elika Associates Real Estate assists local and international buyers of residential properties in the New York City Area. Since the company's inception, Elika Associates has garnered both international recognition for their in-depth knowledge and experience when assisting buyers find a new home or investment property. The company has established itself as the premier buyers brokerage in Manhattan and a definitive leader for buying New York City Real Estate.
"We are proud to call New York City the home of Elika Associates," commented Gea Elikazarashvilli, Founder of Elika Associates. "The city has such a rich, diverse heritage - both in people and architecture." Our new office on Broadway is so central that we will be able to better service our clients' needs for Manhattan apartments while at the same time providing us with easy access to Brooklyn, Queens and Long Island."
Elika Associates' expertise in the local real estate market and the needs of today's home buyers provides buyers with peace of mind throughout the home buying process. Being a designated buyers agency, Elika Associates works exclusively for buyers as a consultant, rather than as a sales agency simply looking to close a deal.
A home purchased through Elika Associates is purchased not sold. With the market research gathered for the customer, they are the ones that make the final decisions. Elika Associates makes sure that they are well informed and have all the tools and expertise they need to make the best choices.
Whether you are a foreign investor or US resident, Elika is able to cater to your specific needs. Elika, an exclusive buyer agency, provides the following services:

Briefing - Elika helps to put the customer's requirements, lifestyle and budget into a frame that makes the decision process more productive and stress-free.
Search - Elika extensively searches the market to identify the best property options.
Feedback - Elika Provides unbiased feedback and updates to ensure you stay up to date.
Comparable Market Analysis - Elika Researches and advises you of a reasonable market value to pay for the property
Negotiations - Elika negotiates on your behalf to secure your home for the best possible price.
Sundry services - Elika coordinates relevant services such as lawyers, mortgage brokers, etc.
Elika Associates is a proud member of REBNY, FIABCI, NAEBA and REALTOR®. In addition to servicing their clients with their specific buying needs, Elika Associates has launched a new real estate blog forum that covers the market's cutting edge news and opinions for buyers, sellers and realtors.
Buying a home is usually a person's largest investment of their life. Take control of the situation with the knowledge and expertise provided to you by Elika Associates.
About Elika Associates Real Estate:
Elika Associates is Manhattan's premier buyers brokerage. We exclusively represent you the buyer and provide exceptional services tailored to each discerning client's unique real estate needs. Elika Associates provides buyers with expert unbiased assistance with all your property inquiries while we find, manage and negotiate the purchase of your next real estate investment. Fees for services are paid by seller.