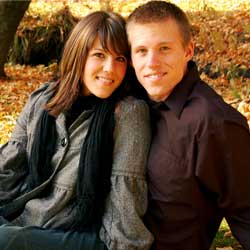 Despite the less than positive figures, marriage is still regarded as one of the most blissful unions between two people
(PRWEB) September 11, 2008
Calgary, AB It's a sad statistic that more than half of marriages in North America fail. Professor's House - the one-stop website covering homes, relationships, children, pets, cooking and more - aims to ensure couples don't become part of this depressing statistic with their recently updated Marriage Advice section. Offering an intensive and informative knowledge base for relationships and marriage the section will be benefiting from increased content in the coming weeks.
"Despite the less than positive figures, marriage is still regarded as one of the most blissful unions between two people," says David Beart, owner of Professor's House. "With the new-look Marriage and Relationship section on the website, we want to show couples how to discover their marriage potential as well as strengthening the bonds between them. We firmly believe that this part of our website has some of the most informative and helpful articles anywhere, written by relationship experts for couples everywhere."
Endorsing this view is the depth of the section itself. The Professor's House website is renowned for its in-depth articles and support sections and the Marriage and Relationship section benefits from one of the most diverse collection of topics on the site. The section covers both popular and lesser-knows areas of enjoying a successful relationship, offering advice on:

Money troubles in marriage. One of the biggest causes in marital breakdown. This sub-section will show couples how money management can help avoid the stress that can result in a breakdown of communications and the relationship itself.
Boredom in marriage and how to prevent it from setting in.
How children change a marriage. Even the strongest marriages can fail when children enter the equation - the Marriage and Relationship section will guide couples through the pitfalls and how to circumnavigate them.
There are also sub-sections dedicated to topics that include infidelity advice, dealing with the loss of a partner, celebrating anniversaries and more. Like the rest of the Professor's House website the Marriage and Relationship section offers some of the most expansive information for couples both online and offline. While today's statistics may not make for pleasant reading, the Professor's House aims to make sure future marriages remain within the positive percentage.
About Professor's House
The Professor's House website is a one-stop solution for all your everyday questions. Covering homes, relationships, children, pets, dog information, cooking and more, and with an active forum where members can share tips and advice, it's an invaluable source of information for people from all walks of life.
For additional information, please contact:
David Beart
Professor's House
(403) 554-9634
Further details about Professor's House are available at http://www.professorshouse.com
###