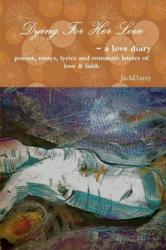 New York, NY (PRWEB) September 19, 2008
Music consultant JackDazey announces that the definition of today's rap music lyrical delivery may have been a first by early American composer and music theorist Arnold Schoenberg. JackDazey, who attended the University of Southern California, knew long ago of the connection when he once studied both jazz and classical music history. JackDazey states, "like all expeditions and discoveries, there are missing links which are rooted in parallel disciplines or other 'species'. When we are focused and tunnel visioned, we fail to acknowledge the similarities and differences that may help us to connect as a scholar, culture or people."
The argument simply based on music theory and history details the delivery of "rap flow" in Hip Hop music is a direct cut and paste from Schoenberg works with German Sprechstimme. Sprechstimme, mostly performed in free rhythm, is defined as singing while maintaining a constant pitch and although not notated melodically on a staff, can be written as such in percussion music notation just as Schoenberg did. Speech over music or poetry over music has been in America for close to 100 years and may be noteworthy in music studies seeing how it transcends cultural barriers unlike any music before its time. "Rap Flow" is often referred to as "poetry in motion" and is more rhythmic, but does allow slowing down and speeding up delivery of the poem text.
Schoenberg, who is Austrian, was born on September 13, 1874. He is well known during the expressionist movement in music. He famously crafted the twelve-tone technique and coined the term "developing variations". His most notable works are Gurre Lieder and Pierrot Lunairre, which utilizes the Sprechstimme technique. Over music instrumentation a singer performs a poem in speech like rhythmic pattern flow.
JackDazey grew up in a large musical family constantly performing as a youngster growing up next to icons in the early periods of New York Hip Hop. He studied Music Recording at U.S.C with the help of Dept. Chair Richard McIlvery, after changing his major from pre-med biology. He later went on to work at George Tobin's Studio Sound in North Hollywood where he started to network and get breaks working with other big names in the biz. Upon returning to New York he did a club mix on a record release for D.J. Jonathan Peters on Ultra Records, which received Billboard status for hot club play. Most of his time is spent developing and producing music talent while consulting others in the industry. JackDazey has not been much into the blogging world, but now feels that it is a great medium to immediately bring people into the "know" and spark new thoughts on old thinking.
As a New York Music producer and consultant, JackDazey feels education is about developing one's mind to think, and is not cramming unnecessary useless facts. "I always chose to learn about things that interest me. I listen to all music, new and old, near or far, American music is predominantly based on the Western system of thought. America itself is one culture from many cultures. The music of America has been influenced by the music of many countries around the world. Today's Hip Hop rap music may once be taught as a discipline in the music world analyzing what it has to as it relates to music theory." JackDazey is currently focused on developing his blog at RSS Feed_Schoenberg aids in old age debate of rap music being classified as music_JackDazey Blog Quarters communicating a blend of music and science while working on his book titled - Dying For Her Love. His full website is http://www.jackdazey.com
###