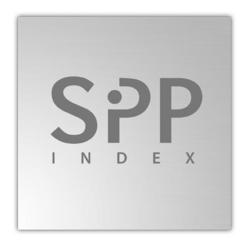 This can be compared to counting the number of digital yard signs and bumper stickers posted for each candidate on the Web
(PRWEB) August 23, 2007
Michigan-based Spartan Internet Consulting Corporation is releasing the first-ever Internet-wide political performance index for the 2008 Presidential election, its president announced today.
The Spartan Internet Political Performance (SIPP) Index utilizes 650 quantitative factors focused on accurately determining the level of interest a candidate is generating across the Internet. Each of the factors is derived from numeric values across the Internet such as social network outreach, Web site traffic, blog presence and search engine utilization. The resulting score is indicative of each candidate's overall ability to reach individuals online and connect on key issues.
"This can be compared to counting the number of digital yard signs and bumper stickers posted for each candidate on the Web," said Ryan Vartoogian, President of Spartan Internet Consulting.
The Index was developed in response to the growing importance of the Internet in the political process. According to a July study from iCrossing.com, 42 percent of voters will look to the Internet for information on the 2008 presidential candidates. Prior to the SIPP Index, there was no metric to determine the overall impact the Internet had on a candidate's campaign.
"In the 2008 presidential election and beyond, the Internet will play a dramatic role in shaping the decision support mechanism for voters," said Vartoogian.
Spartan Internet leveraged its Web expertise to objectively develop the index to quantify 650 relevant factors into a single representative score for each candidate's overall Internet market share. They began the data collection process at the beginning of July 2007. Weekly updates are published every Thursday online, with charts comparing the relative position of each candidate.
The results of the SIPP Index are published weekly at http://www.spartaninternet.com/2008/
About Spartan Internet:
Spartan Internet Consulting is a leading Internet marketing consulting firm that provides strategic Internet planning and implementation services to global clients. Headquartered in Lansing, Michigan, Spartan Internet has offices in Detroit, Fort Lauderdale, and Washington D.C.
###