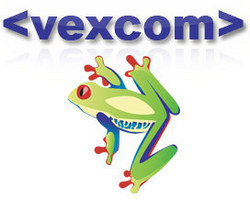 Before Vexcom, we struggled to bring in enough business to compete with the market. Now we do more business in our off season than we were doing in our busy season before.
Atlanta, GA (PRWEB) June 23, 2008
In January of 2008, Kurt Buchwald, owner of The Right Angle, approached Vexcom in hopes to gear up marketing efforts for the coming spring season. As a manufacturer of PVC window boxes and shutters, they relied heavily on distributors to sell their product.
They had a small staff and a large off-season and were struggling to turn a considerable profit like most small businesses. Vexcom was able to identify the key terms for their market and optimize their site to leverage those terms in searches. The result was nothing short of amazing for The Right Products.
"Before Vexcom, we struggled to bring in enough business to compete with the market. Now we do more business in our off season than we were doing in our busy season before." - Kurt Buchwald, Owner, The Right Angle
They had a basic website that had previously used some amateur SEO work, but they were not achieving high rankings in the major search engines, especially Google. They were relying primarily on pay-per-click ads to bring in traffic.
Vexcom helped The Right Products reach a new level of success by increasing their organic visibility in the search engines. Vexcom's efforts more than quadrupled the amount of traffic to their website by moving them up in the natural search positions dramatically. This marketing exposure led to being featured on NBC's national Today Show in a segment with Al Roker on increasing your homes curb appeal.
"I have never seen so many orders come through the door in such a short time. I was answering the phones before, now they've got me helping with production because we are so busy. We will have to increase our production staff thanks to all the new business brought in as a result of Vexcom's internet marketing." - Kim Bristow, The Right Angle
The right Products was able to reduce the money spent on pay per click advertising while increasing the traffic to their site with organic search engine optimization.
At the start, only one of the 16 key terms was in the top five of Google; half were not in the top ten. The six most searched terms were not even in the top 50. Almost 90% of people will not click to the second page of search results, so getting to the first page for your targeted terms is crucial.
Within the first 3 months, they had 14 terms in the top 5, with an incredible 7 of them sitting at number 1 in natural organic search results. Since January, TheRightAngle has moved into an expanded 6000 sq ft. manufacturing facility in order to accommodate a 3 to 4 fold anticipated increase in business.
"At the end of the six month contract, there were 13 terms in the top 3 with 10 of those being at number 1. They are doing record setting business, even in the off-season and have had to hire extra help just to meet the demands of their growing client base." - Patrick Green, Director of Sales, Vexcom
Vexcom has been in the web development business since 1995. They run several high-traffic portals that generate millions of page impressions each month. They have developed high-end web applications for fortune 500 companies and work with National organizations to implement sophisticated web technology. Vexcom specializes in Adobe ColdFusion, MySQL, .NET and PHP database programming for a wide range of business clients.
Vexcom has achieved top 5 rankings for some of the most competitive SEO terms on the internet. Here are just a few of our most successful results:
Google Results:
Terms: web design, web designers, web site design
Positions: Top 5
Site: Web Design Directory
Terms: Graphic Design, Graphic Designers, Freelance, Freelance Photographers
Positions: Top 5
Site: Freelance Designers
Vexcom runs several high-traffic web portals including Design Quote , EventPlanners-Directory.com , My City guide
Their success story is not the exception, it is the rule. Vexcom SEO really works wonders. Just ask The Right Products. Vexcom only takes on a limited number of SEO clients at any given time. To see of we can help your business achieve success with internet marketing, contact Vexcom today.
Contact Vexcom - Atlanta Headquarters
Patrick Green - Director of Sales
9755 Dogwood Rd Suite 150
Roswell, Georgia 30075
(678) 338-2300
vexcom.com
vexcom.net
Contact The Right Angle
The Right Angle, Inc.
225 Curie Dr, Suite 600
Alpharetta, GA 30005
therightproducts.com
###