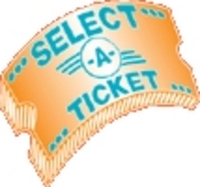 The Yankees are a magical team. You never know what is going to happen from one night to the next at Yankee Stadium. Just look at all the history that has taken place there
New Jersey (PRWEB) January 30, 2008
NY Yankees tickets for the 2008 season will go on sale near the end of February. Select-A-Ticket.com, has you covered when it comes to NY Yankees tickets for the upcoming baseball season.
Tickets that don't go to season ticket holders are then opened up to the public. And, if last season is any indication, the tickets will sell out fast. Popular games like opening day, and the Boston and Mets series always sell out immediately.
Additionally this is the year to get NY Yankees tickets because it's the last season that the team will play in Yankee Stadium. In 2009 the new stadium built nearby will replace the older stadium.
"The Yankees are a magical team. You never know what is going to happen from one night to the next at Yankee Stadium. Just look at all the history that has taken place there," said Tom Patania, CEO of Select-A-Ticket. The NY Yankees have won 26 World Championships - more than any other team in sports.
Tom notes that Select-A-Ticket has been selling tickets to sports events, entertainment, and other tickets for 30 years. "We are one of the largest tickets suppliers in the marketplace," he said.
Fans can expect an exciting season - and hopefully a 27th World Championship. The Yankees always staff their team with some of the best players in baseball. Expect to see an all-star team including Derek Jeter, Alex Rodriquez, Jose Posada and others.
There are 81 home games and Select-A-Ticket can accommodate fans who want tickets anywhere from the field box to the bleachers. The prices on the site are exactly what fans will pay. Many sites that sell tickets add on fees - around 15%.
In addition to our website, Select-A-Ticket has two physical locations, both in New Jersey, in Riverdale and Paramus.
About Select-A-Ticket:
Since 1978 Select A Ticket has been working to define the ticketing industry. We have been buying and selling tickets to customers all over the world. Our knowledge of the industry and skills will help you get the tickets you want. We buy and sell Broadway tickets online as well as other sports & entertainment tickets.
Contact Select-A-Ticket.com at (800) SELECT-US (1- 800-735-3288) or visit http://www.SelectATicket.com.
###