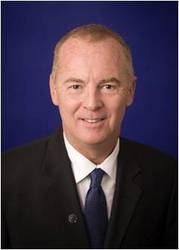 If governments are not educating people about the dangers of smoking, then the need for effective, affordable tools to combat the individual use of tobacco becomes more critical than ever before. Through an aggressive educational outreach, we can build an understanding of hypnosis as a powerful and affordable tool for helping people overcome negative habits
Woburn, MA (PRWEB) February 20, 2008
In light of disturbing findings released last week by the World Health Organization on the escalating use of tobacco, Tom Nicoli, founder of World Hypnotism Day, is stepping up in a unique way to help fight the epidemic use of tobacco and tobacco products.
Tom Nicoli, a board certified hypnotist, has committed the outreach of World Hypnotism Day, through the development of a non-profit 501(c)(3), to apply the power of hypnotists and educators around the world to help combat the extensive use of tobacco. World Hypnotism Day is a global outreach developed in 2005 to educate and build worldwide awareness about the benefits of hypnotism. Now, World Hypnotism Day is expanding its mission to include community events, publishing and other offerings that will extend its communications throughout the year.
"If governments are not educating people about the dangers of smoking, then the need for effective, affordable tools to combat the individual use of tobacco becomes more critical than ever before. Through an aggressive educational outreach, we can build an understanding of hypnosis as a powerful and affordable tool for helping people overcome negative habits," Tom Nicoli explains.
"Hypnosis to quit smoking is a proven solution that does not require a prescription or a health insurance plan in order to save the person's life."
Tom Nicoli, BCH, CI, first rose to fame when his highly successful weight loss hypnosis programs were featured on NBC's Dateline. While Nicoli's subject, who succeeded in losing forty pounds by his target date, received most of Dateline's attention, the program documents that the subject's wife was so impressed with her husband's weight loss results that she tried Tom Nicoli's quit smoking hypnosis program and joined the thousands of others who have successfully kicked their smoking addiction with Nicoli's help.
Tom Nicoli's quit smoking hypnosis program, available as a CD-set, is proven to effectively remove the desire to smoke, end nicotine cravings, and to create healthier habits. Tests have shown that the physical addiction for nicotine leaves the body within 48 to 72 hours, yet the cravings continue. Because the cravings are generated at a subconscious level and are related to the thought of smoking and the emotional need for it, a stop smoking hypnosis program that addresses these aspects of the tobacco addiction offers a successful and sustainable way for people to permanently rid themselves of the desire and the habit to smoke.
The World Health Organization's report, titled, The Global Tobacco Epidemic, 2008, identifies the following key concerns:
-In the twentieth century, tobacco use killed one hundred million people worldwide, but if current use patterns continue, in the twenty-first century, it will kill more than one billion.
-Only nine of the 194 countries in the world offer full services to treat tobacco dependence, covering only 5 percent of the world's people.
-Forty percent of countries worldwide still permit smoking in hospitals and schools.
Tom Nicoli points out, "In the time it takes you to read this one sentence, another person will have died from an illness linked directly to tobacco use. What better reason do we need to try quit smoking hypnosis programs as an affordable solution to this global crisis?"
Tom Nicoli is available for media interviews at 617-605-0443.
About Tom Nicoli, BCH, CI
Tom Nicoli is a Board Certified Hypnotist with the National Guild of Hypnotists, founder of: A Better You Hypnosis, Inc.; the New England Institute of Hypnosis; and World Hypnotism Day. Additionally, Tom Nicoli is a published author, public speaker, and member of the National Guild of Hypnotists Advisory Board.
###