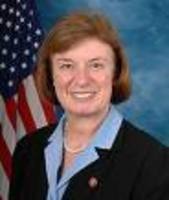 I have been particularly worried about small businesses in New Hampshire, and this package eases their economic burden by immediately doubling the amount that small businesses can write off on their taxes for capital investments made in 2008
Dover, NH (PRWEB) May 6, 2008
New Hampshire Congresswoman Carol Shea-Porter was the featured guest at a business discussion hosted at the Dover, NH offices of Sell My Timeshare NOW, an industry leader in the internet marketing of timeshare resales and timeshare rentals. Approximately twenty invited guests, representing businesses ranging from banks to accounting firms to florists and real estate companies, attended the event.
Sell My Timeshare NOW's CEO, Jason Tremblay says, "We are honored to have hosted Congresswoman Shea-Porter and to have helped facilitate dialog that will aid her in her efforts to represent the people of our District. With the challenges facing our area and our country, Carol Shea-Porter must address the difficult task of balancing the priorities of New Hampshire with those of the nation."
The business forum was the result of discussions between representatives from Rep. Shea-Porter's staff, the Dover Chamber of Commerce and Sell My Timeshare NOW and was scheduled as a way to provide feedback to the Congresswoman regarding issues of importance to the business community. Topics of discussion included transportation, health care, alternative energy, taxes, current economic difficulties, and the sub-prime mortgage industry. Specifically discussed was the new Economic Stimulus Package, which, in addition to the tax rebates for families, includes $44 billion in tax cuts and incentives for businesses. The bill also escalates depreciation provisions so that firms can write off an additional 50 percent for investments purchased in 2008.
"I have been particularly worried about small businesses in New Hampshire, and this package eases their economic burden by immediately doubling the amount that small businesses can write off on their taxes for capital investments made in 2008," says Congresswoman Shea-Porter.
In less than five years, Sell My Timeshare NOW has become the recognized global leader in the advertising and marketing of timeshare resales and rentals via the Internet, averaging over 2 million website visitors per month. Jason Tremblay is available for interviews at (603) 516-0649 or by emailing steveluba(at)sellmytimesharenow.com.
About Sell My Timeshare NOW, LLC:
Sell My Timeshare NOW provides advertising and marketing for timeshare owners who want to sell timeshare or rent timeshare. For 2007, SellMyTimeshareNOW.com presented its customers over $274 million in offers to buy or rent timeshares.
###