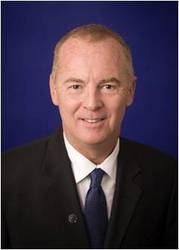 Lack of sleep disrupts every physiologic function in the body
Woburn, MA (PRWEB) March 25, 2008
Board certified hypnotist, Tom Nicoli just made it easier for you to get the Deep Sleep your body craves. When the CBS news show, 60 Minutes, (airdate: March 16, 2008) revealed that getting deep sleep is more important to your health than even the critical number of hours you sleep, reporter Lesley Stahl, was clearly shocked, as were many viewers. But the body's vital need for deep sleep is a message Tom Nicoli has been advocating, teaching, and helping solve for years with his Deep Sleep audio CD.
"Deep sleep is essential for physical and mental health, yet a staggering 70 million Americans suffer from insomnia or other types of sleep problems," says Tom Nicoli, citing research from the US National Sleep Foundation.
Tom Nicoli is probably best known for his successful weight loss program, which has been the subject of NBC's Dateline and received a 5 of 5 star rating by Shape Magazine. His life changing, lifesaving, self-help CDs target many subconscious challenges. People worldwide who sought to achieve weight loss, gain public speaking confidence, build a commitment to exercise more, or who were seeking sustainable, deep sleep or insomnia relief have used Nicoli's CDs with proven success.
"Lack of sleep disrupts every physiologic function in the body," says Eve Van Cauter, an endocrinologist at the University of Chicago School of Medicine. As Dr. Van Cauter explained to Stahl during the 60 Minutes interview, in one study of healthy young people, when sleep was restricted for just six nights, the body went into a pre-diabetic state. Other health conditions linked to lack of sleep were heart disease, high blood pressure and obesity. Significantly, the studies clearly showed that getting 8 hours of sleep at night were not enough, unless that time included sustained periods of delta wave sleep, known as deep sleep.
To help people gain control of their sleep disorders, Tom Nicoli currently offers his Deep Sleep CD at a special price when purchased as part of the Emotional Freedom Series. The Deep Sleep audio CD targets the internal stresses and illogical thought responses that prevent natural sleep. When paired with Pillowsonic (TM) Pillow Speakers, it offers a way for individuals, in the privacy of their homes, to achieve natural, peaceful relaxation, relief from insomnia and ultimately deep sleep.
Tom Nicoli is available for media interviews at 617-605-0443.
About Tom Nicoli, BCH, CI
Tom Nicoli is a Board Certified Hypnotist with the National Guild of Hypnotists, founder of: A Better You Hypnosis, Inc.; the New England Institute of Hypnosis; and World Hypnotism Day. Additionally, Tom Nicoli is a published author, public speaker, and member of the National Guild of Hypnotists Advisory Board.
###