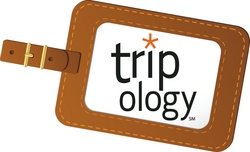 With more than 48,000 trip requests processed since the consumer launch of Tripology.com in June 2007 and a rapidly growing network of 8,700+ travel specialists, we are pleased to provide travel specialists with the service, marketing support and training opportunities for them to maximize the Tripology medium to stand out from the crowd and find exactly the types of clients they seek
New York, NY (PRWEB) October 20, 2008
Tripology, the leading interactive travel referral service, is pleased to report that the company's novel business model and unique service has proven effective for many agents in boosting their income with high-intent consumer travel leads tailored to each specialist's unique area(s) of expertise.
"In these times of economic hardship, Tripology is many travel specialists' best friend. Where else can you find new high-intent travelers for such a small investment of time and money? Even leads from travelers in the initial planning stages are very valuable. Time and time again we see that when a travel specialist is involved in the early stages of the planning process now, they are far more likely to get the business when the travelers are ready to book," said John T. Peters, CTIE, President and CEO of Tripology.
Tripology is pleased to pass along some personal experiences of successful Tripologists on how they maximize the interactive travel referral service to increase sales:
Mary Reis of Travel Experts, who has secured $230,000+ in gross sales from Tripology leads says, "Tripology has been a critical part of my business this past year. They have allowed me to showcase my specialties to an international market and provide qualified leads based around parameters that I have set. My sales have increased significantly in the markets I specialize in. As a home-based Independent Travel Consultant for the past 6 years, I have historically relied on client referrals and unqualified leads generated by tourist boards and cruise lines. I have also purchased mailing lists, but direct marketing to potential travelers has become cost prohibitive. With Tripology, I now have access to clients across the United States…"
Jamie Bachrach of Wandering Puffin, LLC, currently with $200,000+ in gross sales from Tripology leads, says, "About two-and-a-half years ago most of my business was from current clientele and referrals from these clients...I had no real way to market new clients and depended mostly upon the host agency. As I moved forward as an independent contractor, I started looking for other ways to find new clients...so I gave Tripology a chance. The first lead I purchased, I converted into a booking (over 18 months ago) and I became an enthusiast of this wonderful marketing resource...I know that my business has grown in large due part to my commitment to Tripology and its commitment to me."
Anne and Audrey Kennedy of On The Map Travel have found Tripology to be a successful way to harnessing the reach of the Internet to garner new clients. With $155,000+ in gross sales from Tripology leads, they say, "Tripology has allowed us to get new clients from all over the country -- Travelers that we would have never been able to reach otherwise. We've done honeymoons for couples in California and Texas, family trips from Boston and Cleveland, and small groups from Arizona to Florida. How else could we reach this many potential clients for a $5 marketing cost? We have seen an amazing return on the investment we have made in buying Tripology leads. Tripology is easy to use, brings us profitable business and helps us fulfill our company mission -- to help people 'Find Their Place in the World.' "
Suzette Mack (sole proprietor), with gross sales of $40,000+ from Tripology leads, has tailored her profile effectively to garner family-travel focused clients based on her area of expertise. Mack says, "As a sole proprietor, I have limited time for marketing. Using Tripology is much more efficient than traditional marketing methods. I specialize in family travel and I can setup my profile to specifically target families with children...Tripology has allowed me to significantly reduce my advertising expenses. For example, I spent more money on an ad that ran one month in a local publication than I did on purchasing leads from Tripology for an entire year, and the ad generated NO new clients. I often recommend Tripology to other agents who have a unique specialty, so they too, can inexpensively and efficiently find their ideal clients."
Tripology.com is easy and risk free for specialists to join and use whenever they seek incremental business. Plus, registration is free; there are no membership fees and no minimum purchase necessary. Specialists only purchase the leads they want.
"With more than 48,000 trip requests processed since the consumer launch of Tripology.com in June 2007 and a rapidly growing network of 8,700+ travel specialists, we are pleased to provide travel specialists with the service, marketing support and training opportunities for them to maximize the Tripology medium to stand out from the crowd and find exactly the types of clients they seek," said Veronique Deblois, Vice President of Travel Trade Sales and Marketing for Tripology.
For additional information about Tripology, visit Tripology.com. Travel Specialists can access the company's dedicated agent website at Tripology.com/agent for information on how to become a registered Tripologist.
About Tripology
Tripology is an interactive travel referral service connecting travel specialists with high-intent travelers. The company's dedicated travel agent web presence, Tripology.com/agent, provides traditional and home-based agents a cost effective way to increase sales and profits with qualified travel leads. Travel specialists maintain control of the leads they choose to purchase and the ability to alter their profile at anytime for maximum exposure to travelers seeking their specific expertise and personalized service. Using proprietary technology to match travel professionals with consumer requests, the company has received and processed more than 48,000 trip requests since Tripology.com launched in June 2007. Tripology is a privately held corporation based in New York, NY. Its principal investor is Ascend Venture Group. For more information, visit Tripology.com.
Media Contacts:
Marlene Oliver, NJC Communications
305-491-0512, moliver @ njccorp.com
Mayra Etayo, NJC Communications
305-505-7089, metayo @ njccorp.com
###