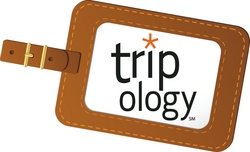 In these times of economic hardship, Tripology can be a traveler's best friend
New York, NY (PRWEB) October 27, 2008
With the economy as the top subject in just about every news outlet, leading interactive travel referral service Tripology is please to unveil the top ways consumers are benefiting from the value of a travel specialist when planning and booking trips.
It's no secret that a professional travel adviser can be one of travelers' greatest assets when planning their trips. Often times a traveler is unsure about which destination(s) to visit, has a complex itinerary in mind, is uncertain where to stay and how to travel from city to city, or is simply looking for the "local scoop" on a destination -- that's where having a specialist with destination expertise or specialized experience in a type of travel (ex. cruising, honeymoons, religious pilgrimages) can certainly be an immense advantage.
Yet, in recent surveys and research conducted, consumers have expressed difficulty in finding experts that specialize in planning travel for their desired destinations or types of trips. An eMarketer research report indicates that many consumers are frustrated with the limitations of planning and booking with online travel agencies (OTAs) because of their unfriendly booking engines and navigation tools. Other studies show that a little less than half of consumers will research online, but not book. That's where Tripology comes in. Tripology makes finding the right specialist for each trip easy and convenient for travelers.
"At Tripology we continue to see a positive trend in the momentum of consumer trip requests being submitted - a good indicator that people are traveling and/or planning future trips. With so many social networking sites and Online Travel Agencies, planning a trip can easily become overwhelming and confusing. Today's savvy consumers are doing their research online while also utilizing the personalized service and value that comes with using a travel specialist to plan and book their trips," said John T. Peters, CTIE, President and CEO of Tripology.
"In these times of economic hardship, Tripology can be a traveler's best friend," continued Peters. "Within our network of 8,500 Tripologists we have travel professionals who specialize in a wide variety of vacation styles, locations, experiences and price levels. This expansive network ensures Tripology can match virtually any traveler -- no matter how specific the request - with a qualified travel specialist to help plan and book the desired trip."
Tripology is pleased to pass along some of the top ways that utilizing the services of a travel specialist can help effectively stretch travel dollars:
1. Best Value for Your Money Spent:
Travel specialists can help you to make your dollars go farther - offering value added perks and exclusive promotional offers (not available online directly to consumers) - that suppliers have passed along to them. They have access to finding all sorts of deals ranging from hotels, sightseeing excursions, and private museum tours to special wine tastings, dining recommendations, and much more!
2. Convenient, One-Stop Shopping:
Travel specialists can handle every aspect of your trip from airline tickets to lodging, ground transportation, activities, tours and more.
3. Expert Guidance:
Travel specialists are experts in helping travelers get where they need to go during their desired timeframe and within the budget service level based on the client's desired destination. Travel specialists offer their personal knowledge and destination expertise to create the ideal trip for each client.
4. Time-Saving Efficiency:
Your time is money…Using a travel specialist enables you to avoid the stress of searching for just the right travel program while the travel specialist does the time consuming work of planning an itinerary that is ideal for you.
5. Choices:
Travel specialists offer a vast array of options and price quotes from a variety of travel suppliers, giving you the upper hand when making your final travel decisions.
6. Travel Planning Experience:
As in most professions, an expert travel specialist knows the ins and outs of their specialty destinations and/or types of travel which translates into savings and value added extras for their clients. Travel specialists are constantly communicating with the travel community, thus giving you the most up to date info on airlines, hotels, car rental agencies, travel visas, and other travel services to consider as you plan your trip.
7. Customer Service:
Travel specialists offer that "personal touch" to your travel planning experience, offering "live" help and advice as well as priceless peace of mind for you during the planning phase and throughout the trip.
For additional information about Tripology, visit Tripology.com. Travel Specialists can access the company's dedicated agent website at Tripology.com/agent for information on requirements, qualifications, and process to become a registered Tripologist.
About Tripology:
Tripology is an interactive travel referral service focused on connecting travelers with qualified and customer-rated travel specialists. Available at no cost to consumers, Tripology utilizes proprietary technology to match traveler requests with travel professionals. The company has received and processed more than 50,000 consumer trip requests since Tripology.com launched in June 2007. Based in New York, NY, Tripology offers travelers the best of both worlds, combining a content-rich online experience with access to knowledgeable travel specialists in their desired destination or type of travel for the personal attention and service they seek. Tripology is a privately held corporation based in New York, NY. Its principal investor is Ascend Venture Group. For more information, visit Tripology.com.
MEDIA CONTACTS:
Marlene Oliver, NJC Communications
(305) 491-0512, moliver @ njccorp.com
Mayra Etayo, NJC Communications
(305) 505-7089, metayo @ njccorp.com
###