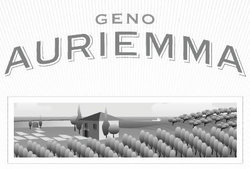 Today, Americans love wine more than ever as they continue learning about different tastes and textures. Wine is often the focal point of a celebration. Growing up in Italy, wine was a part of every meal. I feel it has the ability to bring people closer
Stamford, CT (PRWEB) December 1, 2009
With the holiday season upon us, Geno Auriemma proudly announces his fine wines from Italy. Growing up in southern Italy, Geno Auriemma has had an interest in wine for a long time. He is a passionate connoisseur of fine wines and today introduces three of his personal favorites:

Geno Auriemma's Nero D'Avola – compared to a Shirazes, this wine brings tannins and peppery flavors to the palate.
Geno Auriemma's Pinot Noir – the beautiful fruit and oak taste found within this fine wine is perfect for the holiday dinner table.
Geno Auriemma's Pinot Grigio – an exceptional wine full of flavor, crisp, clean and bountiful.
The selection of three new wines offer the consumer incredible flavor at an affordable price; they represent an excellent choice for family gatherings and end of year celebrations. "Today, Americans love wine more than ever as they continue learning about different tastes and textures. Wine is often the focal point of a celebration. Growing up in Italy, wine was a part of every meal. I feel it has the ability to bring people closer together" explains Auriemma. "That is exactly what I feel my three new wines will do. They are offered at a great price and bring incredible taste. I hope people will love them as much as I do".
Geno Auriemma's wines are proudly distributed by Hartford Distributors, Inc., Dichello Distributors, Inc, Levine Distributing Co. and Dwan & Co., Inc. and are available by the bottle or case throughout the state. The best part; Geno Auriemma Nero D'Avola, Pinot Noir and Pinot Grigio all sell for under $10 per bottle.
About Geno Auriemma: Geno was born March 23, 1954, in Montella, Italy, is an Italian-American best known for his basketball coaching success. Geno is also a successful restaurant entrepreneur owning Geno's Fastbreak located within the Mohegan Sun Casino in Uncasville, Ct.
Contact
For more information contact Hannah Logan.
###