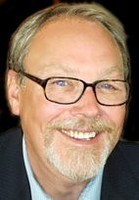 Our professional life coaching course is intensive, concise, thorough and practical. It is a hands-on, direct, how-to approach to life coaching and changing lives.
Laguna Niguel, CA (PRWEB) December 15, 2009
Founded in November of 2008, Coaches Institute International, whose new name is Fowler Wainwright International Institute of Professional Coaching, provides a sixteen hour business and life coach training and certification course, live via the internet. The company is the brainchild of Sylvan Learning Center's founder and educational entrepreneur, Berry Fowler.
Fowler, along with his business partner, Master Coach Barbara Wainwright, has good reason to celebrate. This year alone, the institute has graduated and certified over 900 professional life coaches.
"We are thrilled with our growth in 2009. Not only have we had the opportunity to train some of the world's finest life coaches, it is through their efforts, we are helping thousands and thousands of people to lead happier, more fulfilled lives," proclaims Fowler.
How did they manage to grow in this down economy?
"We offer real value, excellent savings and true convenience." explains, Barbara Wainwright, Fowler Wainwright's president. "Tuition for our Certified Professional Coaching Course is only $697 and that includes everything: learning materials, life coaching tools and their certificate when they graduate. Our tuition is just a fraction compared to what many other life coach training programs cost." But that's not all. Because Fowler Wainwright delivers its classes live over the internet, their students save hundreds of dollars in travel and hotel expenses and enjoy the convenience of becoming a Certified Professional Life Coach from home.
Ninety-eight percent of Fowler Wainwright's students state they would recommend the course to their friends and colleagues. The company reports that over one third of their enrollment comes from referrals from graduates.
Can you really train someone to be an effective life coach in only 16 hours?
"Absolutely!" declares Fowler. "During our 16 hour course, our students master a proven professional life coaching system. Our professional life coaching course is intensive, concise, thorough and practical. It is a hands-on, direct, how-to approach to life coaching and changing lives. Our students bring their own life experiences and we give them the tools, techniques and knowledge to provide the finest life coaching to every client they serve. It's a system that I have been using for over thirty years and it really works."
According to Fowler, "Life coaching is not about having the right answers; it's about having the right questions." Fowler believes life coaching is a straight forward process of helping clients to identify their goals and objectives, understand and overcome any roadblocks or self-limiting beliefs that may stand in their way, develop plans to easily and naturally move forward, and take the most appropriate action steps to achieve their success. "All of this is accomplished by asking the right questions. And, that's all part of our proven life coaching system."
About Berry Fowler:
Fowler Wainwright International's CEO and co-founder, Berry Fowler, is the founder and former Chairman of Sylvan Learning Centers and The Little Gym International. Fowler has over 30 years of experience in developing and implementing systems, curriculum and training programs that have helped millions of individuals to achieve a higher level of success. Fowler, a former classroom teacher, is a Certified Professional Coach, a Master Coach and the author of Return from Krypton, Rational Steps to Entrepreneurial Success.
About Fowler Wainwright International:
Fowler Wainwright International is dedicated to providing the finest in life coach training to passionate individuals who are committed to making a positive difference in the lives of their clients and the world we live in.
Contact:
Barbara Wainwright, President
Fowler Wainwright International
800-711-4346
Barbara (at) fwiipc (dot) com
http://www.CoachTrainingOnline.com
# # #