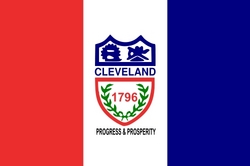 It's important for the kids who may have dropped out for whatever reason to know that having a high school diploma is one of the best investments you will ever make
Cleveland, OH (PRWEB) February 3, 2009
Recent studies show that Cleveland, Ohio, has the Worst Graduation Rate of the 50 largest school districts in the United States, with only 28 percent of high school students graduating.
This is a distributing trend. According to a 2005 report from the U.S. Department of Education, the average income of a high school dropout between the ages of 18 and 65 is $20,100. The average income of those in the same age group with a High School Diploma or GED is $29,700.
However, there is an option for those who are either in danger of dropping out or who dropped out and want to earn their high school diploma. Home schooling is the education of students at home, either by parents or a private tutor. This is one option for students who want to complete their education but may feel embarrassed or uncomfortable about returning to a traditional classroom.
"It's important for the kids who may have dropped out for whatever reason to know that having a high school diploma is one of the best investments you will ever make," says Ryan Dallas, Director of Admissions for Citizens High School.
Citizens High School is one of many options that allow students to earn their high school diploma via online Home Schooling. Whatever options students choose in their return to school, they should make sure they earn a high school diploma from an accredited institution.
About Citizens High School:
Citizens High School provides quality coursework for people to earn an actual high school diploma, not a GED, from an accredited high school program. The School was founded in 1981 and is located in beautiful Orange Park, Florida. Since we observe a year-round calendar, students may begin and complete coursework and grade levels at their own pace and in the comfort of their own home or wherever their travels may take them. Citizens' High School is accredited by the Accrediting Commission of the Distance Education and Training Council The Accrediting Commission of the Distance Education and Training Council is listed by the U.S. Department of Education as a nationally recognized accrediting agency.
For all written correspondence address mail to:
Citizens' High School
188 College Drive
P.O. Box 66089
Orange Park, FL 32065-6089
Contact Information:
Citizens' High School
http://www.citizenshighschool.com/homeschooling.htm
1-800-736-4723
###