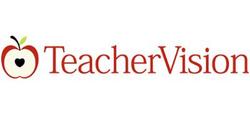 Historic events, holidays and other celebrations offer teachable moments that allow educators to spark excitement in their classrooms and make learning come alive for their students
Boston, MA (PRWEB) January 6, 2009
Teachers will find a holiday or event to celebrate every day when they brighten their classrooms with the 2009 Educators' Calendar , available now at TeacherVision.com. The printable monthly calendar features both well-known and obscure holidays and events, which teachers of all grades and subjects can use to support instruction throughout the year.
"Historic events, holidays and other celebrations offer teachable moments that allow educators to spark excitement in their classrooms and make learning come alive for their students," said Jess M. Brallier, publisher, TeacherVision. "The 2009 Educators' Calendar is jam-packed with resources to help all teachers take advantage of these learning opportunities throughout the school year."
Each day the printable 2009 teachers' calendar features at least one noteworthy event to build
lesson plans around and encourage students' creativity. Within the calendar, TeacherVision provides links to teaching resources such as in-depth articles, printables, lesson plans or other activities that reflect the significant event or holiday.
To accommodate teachers' busy schedules, TeacherVision makes the interactive 2009 calendar available by RSS feed. It is also accessible on the Web site and as a printable. Teachers can also add the educators' calendar widget to their personal blogs, home pages or social networking pages on sites such as Facebook or MySpace.
For example, teachers and students can kick off the new year by using the resources from the 2009 Educators' Calendar and the TeacherVision.com to explore the history-making inauguration of President-Elect Barack Obama (Jan. 20) or celebrate the Chinese New Year (Jan. 26). To celebrate Martin Luther King Jr.'s birthday on Jan. 15, TeacherVision offers quizzes, biographies and art activities that detail the life of the civil rights leader and Nobel Peace Prize recipient. The site also provides additional reference materials on Dr. King's civil rights activities and assassination, as well as resources for teaching about Black History Month (February).
As the year unfolds, teachers and students can celebrate the debut of the Barnum & Bailey Circus (March 16), get the giggles on Moment of Laughter Day (April 14) or discuss the impact of the space program on the anniversary of the first space walk (June 3).
Summer celebrations on the calendar include well-known events such as the Fourth of July, but Compliment Your Mirror Day (July 3) and the first opening day at Disneyland (July 17) are also featured.
In the fall and winter months, teachers can ask students to blog away on International Blog Day (Aug. 31) or remember Dr. Seuss on the anniversary of his death (Sept. 24). Every teacher will want to celebrate World Teacher's Day (Oct. 5) with their students, and celebrations such as World Kindness Week (Nov. 9-16) or International Day for Tolerance (Nov. 18) provide great platforms for discussing world issues and how important it is that we all get along.
The 2009 monthly calendar for teachers is just one example of the many quality resources and classroom tools that are added to TeacherVision on a regular basis. To receive updates on the site, special offers and new resources, teachers can sign up for free 2009 teacher newsletters: "Great Stuff for Teachers" and "Special Offers for Teachers," from TeacherVision.com at http://www.teachervision.fen.com/tv/lounge/newsletter/newsletter-signup.html.
About TeacherVision (TeacherVision.com)
TeacherVision is the Internet's most popular teacher site for trusted online tools, lesson plans, printables, classroom management resources, and skill-building exercises to help teachers save time and make learning fun. TeacherVision.com is dedicated to supporting children's learning in school and in life.
TeacherVision is part of Pearson, the world's largest integrated education company. Pearson's other primary operations include the Financial Times Group and the Penguin Group.
###