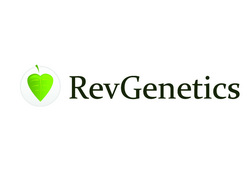 A 100mg resveratrol product is simply much too low for healthy people. At RevGenetics we believe that a minimum of 250mg of micronized resveratrol with Tween 80 will allow greater absorption for our customers compared to many regular dry powder resveratrol capsules or drinks that customers are currently taking
Miami, FL (PRWEB) January 8, 2009
RevGenetics, a company dedicated to developing and advancing herbal products for overall health, announces the availability of its latest resveratrol supplement, the Nitro250. A RevGenetics exclusive, the supplement is designed to provide consumers greater absorption benefits than other supplements that do not use micronized resveratrol.
Nitro250 is composed of micronized resveratrol and Tween 80 (a registered trademark of ICI Americas, Inc.). Each (Licaps®, Capsugel®) capsule contains 250mg trans-resveratrol, which has been micronized to a particle size averaging 1.5 microns to increase its effectiveness and absorption. Based on outside absorption studies using small amounts of Tween 80, RevGenetics estimates the new product called the Nitro250 to be the company's best liquid emulsified resveratrol capsule to date.
"A 100mg resveratrol product is simply much too low for healthy people. At RevGenetics we believe that a minimum of 250mg of micronized resveratrol with Tween 80 will allow greater absorption for our customers compared to many regular dry powder resveratrol capsules or drinks that customers are currently taking," says Anthony Loera, President of RevGenetics.
Nitro250 features a liquid micron delivery system in a nitrogen gas capsule made by Capsugel®. Each Licaps® capsule of the supplement is opaque and protected internally with nitrogen gas. Even if the bottle is left opened on your kitchen counter, or the capsules are transferred into another container, the Nitro250 capsules will continue to remain protected for long term storage. The versatility of this capsule technology is something no small packet oxygen absorber, or nitrogen gas filled bottle can ever match.
For more information on RevGenetics and Nitro250, visit http://www.RevGenetics.com.
About RevGenetics
RevGenetics is an herbal company focused on providing and developing small molecule herbal products to activate genes for overall health based on Science. We currently provide pure herbal resveratrol products the herbal telomerase product, Astral Fruit.
*This statement has not been evaluated by the Food & Drug Administration. This product is not intended to diagnose, treat, cure or prevent any disease.
Contact:
Anthony Loera
RevGenetics
305-938-0889
news at revgenetics dot com
# # #