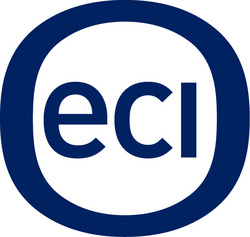 Petah Tikva, Isreal (PRWEB) January 5, 2009
ECI Telecom, a global provider of networking infrastructure solutions, today announced that it has received Frost & Sullivan's 2008 Product Differentiation Innovation Award for the World IPTV Access Infrastructure market. Frost & Sullivan awarded ECI for the company's Hi-FOCuS™ Multi-Service Access Node (MSAN), as well as its product differentiation and commitment to innovation and future-proof capabilities.
ECI's Hi-FOCuS platform is a key element of ECI's 1Net business framework, which provides an optimized path for network transition for carriers worldwide. The Hi-FOCuS' future-proof capabilities are attractive to customers, as they can gradually introduce new services, while guaranteeing support for legacy services.
"We are truly pleased to be commended by Frost & Sullivan for our innovative edge and leadership in the IPTV access market. ECI continually strives to take our products to the next level, anticipating the needs of our customers and delivering solutions that maintain the highest of standards. This recognition further validates our successful Hi-FOCuS MSAN line and the value it offers our customers for current and future network deployments," said Tony Scarfo, Chief Strategy Officer of ECI Telecom.
As of August 2008, Frost & Sullivan expects that the world IPTV access infrastructure market is poised for solid growth at a robust double digit CAGR from CY 2008 to CY 2014 with revenues estimated to reach shy of four and a half billion dollar mark as evidenced by increased activity in fiber roll-outs. This was driven primarily by existing and potential consumer video services that are best delivered via a high-bandwidth fiber infrastructure, and the intense competition among communication service providers.
ECI will be formally honored with the 2008 Global Product Differentiation Award at Frost & Sullivan's 2009 Excellence in Information & Communication Technologies Awards Banquet on January 22, 2009 in San Antonio, Texas.
About ECI Telecom:
ECI Telecom Ltd. delivers innovative communications platforms to carriers and service providers worldwide. ECI provides efficient platforms and solutions that enable customers to rapidly deploy cost-effective, revenue-generating services.
Founded in 1961, Israel-based ECI has consistently delivered customer-focused networking solutions to the world's largest carriers. The Company is also a market leader in many emerging markets. ECI provides scalable broadband access, transport and data networking infrastructure that provides the foundation for the communications of tomorrow, including next-generation voice, IPTV, mobility and other business solutions. For more information, please visit ecitele.com.
About Frost & Sullivan:
Frost & Sullivan, the Growth Partnership Company, partners with clients to accelerate their growth. The company's TEAM Research, Growth Consulting and Growth Team Membership™ empower clients to create a growth-focused culture that generates, evaluates and implements effective growth strategies. Frost & Sullivan employs over 45 years of experience in partnering with Global 1000 companies, emerging businesses and the investment community from more than 30 offices on six continents. For more information about Frost & Sullivan's Growth Partnerships, visit awards.frost.com.
Certain statements contained in this release may contain forward-looking information with respect to plans, projections or future performance of the company. By their nature, forward-looking statements involve certain risks and uncertainties including, but not limited to, product and market acceptance risks, the impact of competitive pricing, product development, commercialization and technological difficulties as well as other risks.
###