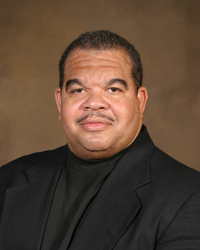 The main reason people struggle financially is because they spent years in school but learned nothing about money.
Charlotte, NC (PRWEB) January 5, 2009
The recession may be looming, but Outstanding Online Business fights back with products and services that meet the needs of the inner man as well as his pocket book. Clients will have access to products and services that will equip them to knock or keep the recesion monkey off their backs.
Outstanding Online Business, a home-based business, deals in online education in what Peter Drucker coined Webucation: (excerpt from Forbes Magazine May 2000) "online continuing education is creating a new and distinct educational realm, and is the future of education. There is a global market here that is potentially worth hundreds of billions of dollars." While other markets may be dwindling the online continuing education market is booming.
A 2006 study by the Sloan Consortium discovered that about 62 percent of chief education advisors thought online education helped students learn as good or better than traditional learning. Another 2008 study stated that over 3.9 million students were taking at least one online course during the fall 2007 term; a 12 percent increase over the numbers reported the previous year. The 12.9 percent growth rate for online enrollments far exceeds the 1.2 percent growth of the overall higher education student population.
Outstanding Online Business doesn't deal with the traditional online college courses. Clients receive home study courses which specialize in improving a person's overall self-development and improving their financial situation. Outstanding Online Business is in the business of helping people. Clients have access to real world education.
When it comes to beating this recession it is going to take real world knowledge. A person must not only be smart, but savvy. With traditional learning a person may become book smart, but very few deal with real world applications. Robert Kiyosaki, of Rich Dad, Poor Dad, says, "The main reason people struggle financially is because they spent years in school but learned nothing about money." Just because a person has a just over broke (job) doesn't mean they know anything about making money. Most people are about four paychecks from being homeless. In this day and age it is imperative that people not only know how to make money, but also how to keep money.
The writing is on the wall and the writing is clear, develop self and wealth at the same time or remain on the bottom rung of the financial pyramid. The choice is yours; it will make the difference of standing on a street corner or possibly living on it. The home-based business may very well be the ticket that beats the recession.
# # #