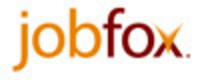 Bring Your 'A'Game: The 10 Career Secrets of the High Achiever.
McLean, VA (PRWEB) January 5, 2009
Jobfox, the Internet's fastest-growing career site, predicts the top Obama-inspired new job trends to watch in 2009. The list includes the job sectors and key professions that are most likely to grow as a result of President-elect Barack Obama's economic stimulus policies.
The Obama administration has said it will "hit the ground running" with what experts project to be a $700 billion job stimulus package. The new administration's goals are to create or save 2.5 million jobs over the next two years.
According to Jobfox, the most wanted new jobs, listed by major Obama initiatives, will include:
Initiative: Construction of Roads, Bridges, Transit and Rural Broadband
Key Jobs:
1. Construction managers
2. Project managers
3. Civil engineers
4. Computer-aided drafting specialists
5. Telecommunications engineers
Initiative: Greater Oversight of Financial Markets
Key Jobs:
1. Compliance accountants
2. Internal auditors
3. Tax accountants
4. Government regulators
Initiative: Energy Independence
Key Jobs:
1. Electrical engineers
2. Mechanical engineers
3. Power grid managers
4. Biofuels chemists
5. Sales and marketing
Initiative: Healthcare Modernization
Key Jobs:
1. Nurses
2. Information technology specialists
3. Bioinformatics specialists
4. Information security specialists
5. Software developers
Initiative: Volunteerism and Community Involvement
Key Jobs:
1. Social workers
2. Administrators
3. Translators
"Epic changes are ahead throughout the professional landscape," said Rob McGovern, CEO of Jobfox. "It's just like 1991, when we didn't know the Internet was coming. New job titles will emerge, many of which haven't been invented yet. Savvy professionals will be prepared to take advantage of new opportunities."
About Jobfox:
Jobfox is the Internet's fastest-growing career site for connecting working professionals with corporate recruiters. A first-of-its-kind capability, Jobfox Intros™ gives candidates a "foot in the door" by making personal introductions with matching employers. With My Jobfox Connections™, employers maintain automatically updated talent networks for filling immediate hiring needs as well as maintaining longer-term relationships with top candidates. Jobfox provides recruiters with high levels of control to match candidates with specific job qualifications, helping companies save time and money. Visit http://www.jobfox.com today. Jobfox also invites you to visit its career blog at http://www.bettermondays.com.
About Rob McGovern:
Jobfox is the inspiration of CEO Rob McGovern, one of the nation's leading career experts. McGovern is the founder and former CEO of CareerBuilder and the author of "Bring Your 'A'Game: The 10 Career Secrets of the High Achiever."
Jobfox is a trademark of the company. All other company names are trademarks or registered trademarks of the respective companies.
For more information:
Barry Lawrence
blawrence at jobfox dot com
703.748.0162 x1106
###