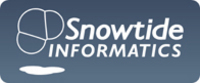 It was much easier to integrate than other libraries that were reviewed.
Northampton, MA (PRWEB) January 5, 2009
Snowtide Informatics Systems, Inc., the leading provider of enterprise-class PDF content extraction solutions, today announced that the State of Michigan has licensed and deployed PDFTextStream, Snowtide's PDF text and content extraction library, to support key report customization features of the State's BRIDGES project, a large statewide system that centrally manages the State's social service programs.
PDFTextStream enabled the State of Michigan to deliver very tightly-focussed reports to the users of its BRIDGES system. It was selected among the competition because of its ability to reliably extract the text and data necessary from the large PDF reports generated by the system. This extraction capability enabled the State to provide BRIDGES reports in manageable pieces.
"PDFTextStream greatly reduced the development effort needed to segment and display our large PDF reports," said Chris Weiss, the State's System Architect for the BRIDGES project. "It was much easier to integrate than other libraries that were reviewed."
The State and its implementation partners compared PDFTextStream with a number of free and open source solutions. According to Mr. Weiss, the choice was clear: "We evaluated several open source PDF libraries; PDFTextStream was selected because of its capabilities, ease of integration, ease of use and performance."
PDFTextStream has been integrated into the BRIDGES project's Java application infrastructure. As implementation and management consultants for the State's Departments of Human Services, Information Technology, and Community Health, Deloitte and Touche and EDS participated in the vetting and recommendation of PDFTextStream for inclusion in the BRIDGES system. Since successfully deploying PDFTextStream, Mr. Weiss and others who worked on the State of Michigan's BRIDGES project have participated in a case study outlining their use of PDFTextStream.
About Snowtide Informatics Systems, Inc.:
Snowtide Informatics Systems, Inc. is a privately held software company headquartered in Northampton, Massachusetts. Its high-performance software and custom development services enable large enterprises and government agencies to automate the extraction, conversion, and cataloging of content held in PDF documents. PDFTextStream, Snowtide Informatics' flagship product, is a software component library for Java, Python, and .NET environments that has been built from the ground up to rapidly and accurately extract text and metadata held in PDF documents. For more information about Snowtide Informatics Systems visit snowtide.com.
###